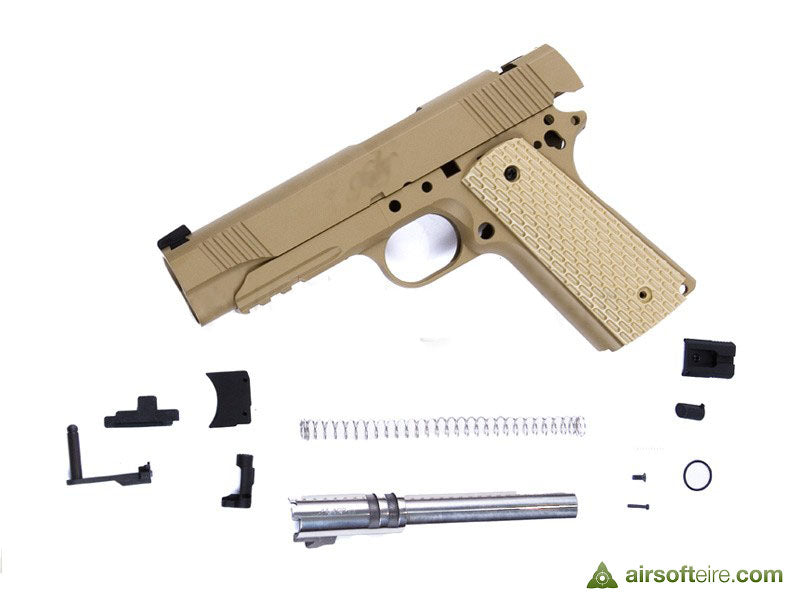 *CLEARANCE* Hurricane Kimber Desert Warrior Conversion Kit
*CLEARANCE*

The kit is brand new, but has damaged packaging.


Hurricane Desert Warrior Conversion Kit for the Tokyo Marui MEU 1911.

A kit specially produced by Hurricane based on the Kimber Desert Warrior 1911.
Aluminium slide and frame and with genuine Kimber markings.
Includes all parts shown.
A full Tokyo Marui MEU pistol is required to transfer over all internal parts.
Skilled installation only.