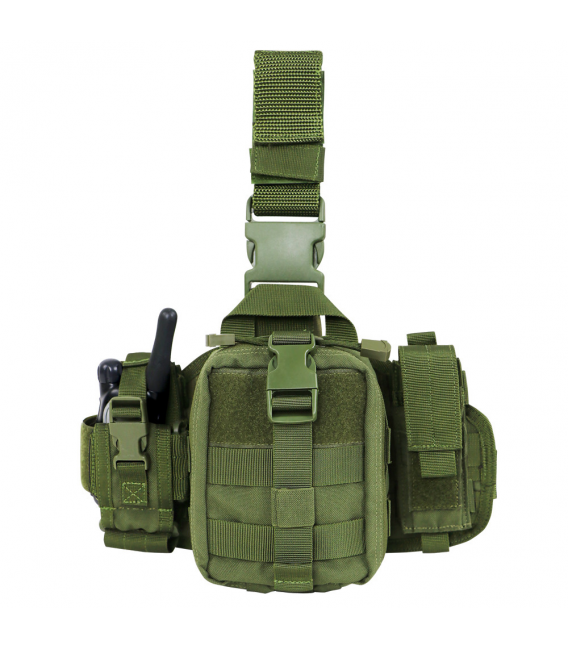 Condor EMT Leg Rig - Olive Drab
Keep supplies within easy reach with an EMT Leg Rig from Condor Outdoor Products, Inc.
The EMT Leg Rig is designed to be worn on the rig and has three built-in pouches to keep the most critical items an EMT carries organized and within easy reach.
Comfortable to wear and fully adjustable in design, the EMT leg pouch boasts an adjustable, non-slip padded drop leg platform and heavy-duty construction that can be worn shift after shift with ease.
The EMT belt-mounted medical pouch has three separate pouches that can be detached in seconds if required.
The first pouch has an open top design and can be used to hold a radio or a CAT tourniquet.
The second pouch is designed to rip away for rapid access and is large enough to contain an EMT Lite kit.
The last pouch is a small utility pouch with a hook and loop flap closure that's perfect for holding a flashlight, a multi-tool, or a similar item.
Non-Slip padded drop leg platform.
Fully adjustable leg strap with quick release buckle.
Comes with three detachable pouches:1 x Open top utility pouch for radio or CAT tourniquet. (belt mount).
1 x Rip-away EMT Lite Pouch for Medical Items.
1 x Small utility pouch with velcro flap for flashlight, pistol mag, or folding knife (belt mount).