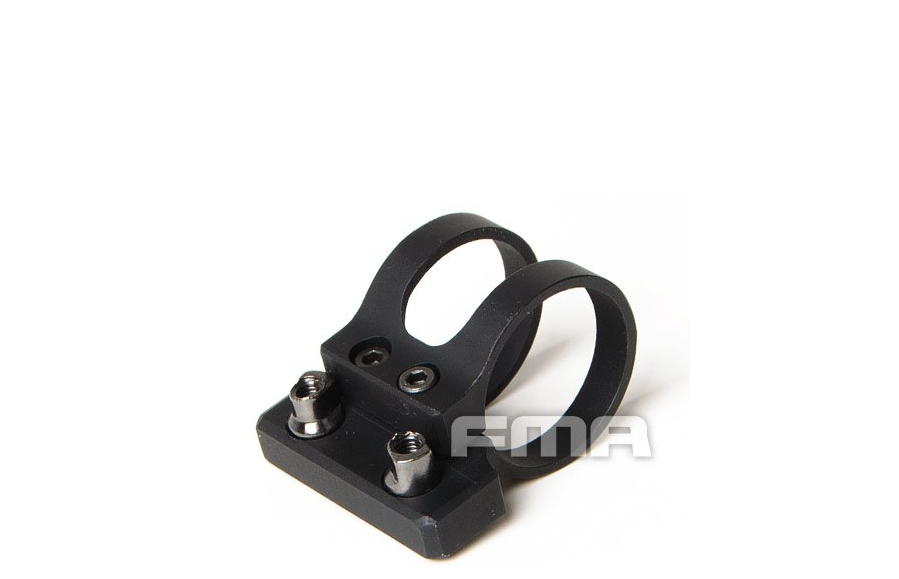 FMA KeyMod Flashlight/Laser Mount - Black
A really slick looking flashlight/laser mount with KeyMod screw attachments.
Full metal construction with metal screws and cams.
Can house any 1" diameter flashlight or laser.
Also attaches to any Wendy-style Bump/FAST helmet with a cam-rail.
Note: Out of the packaging (and also in the pictures), the screws and cams are installed backwards, they need to be reversed to attach to your KeyMod rail.