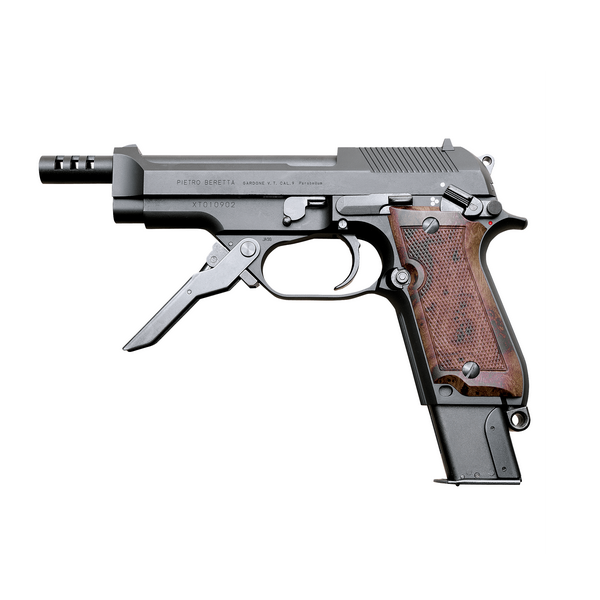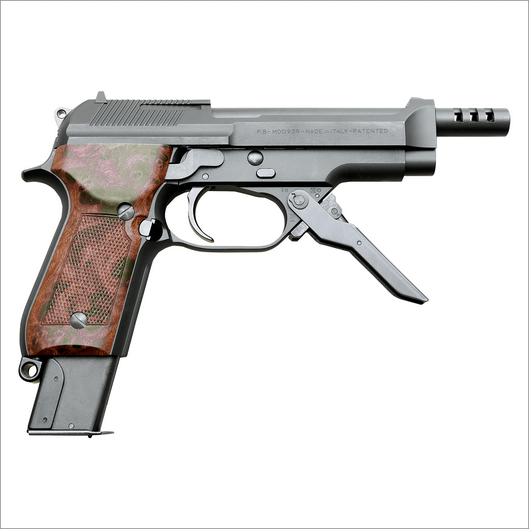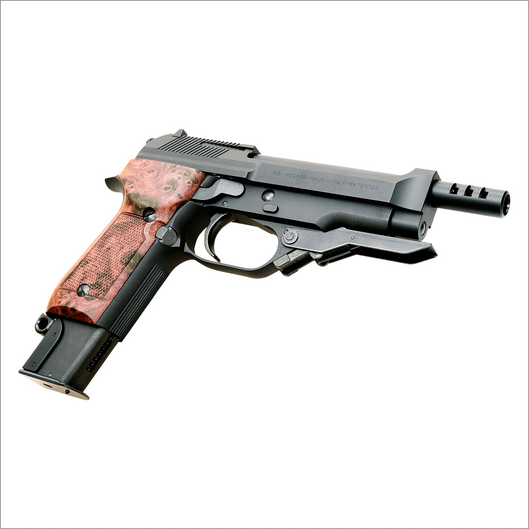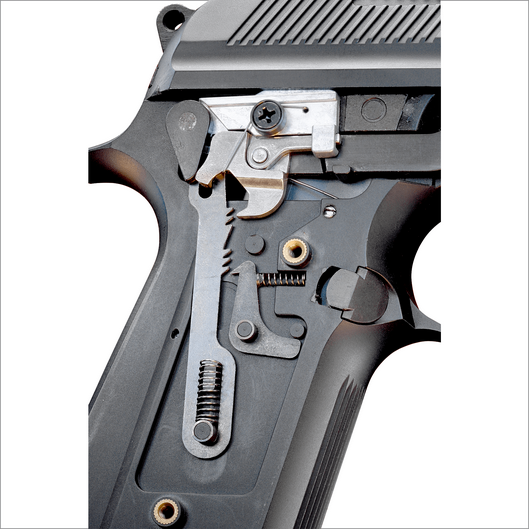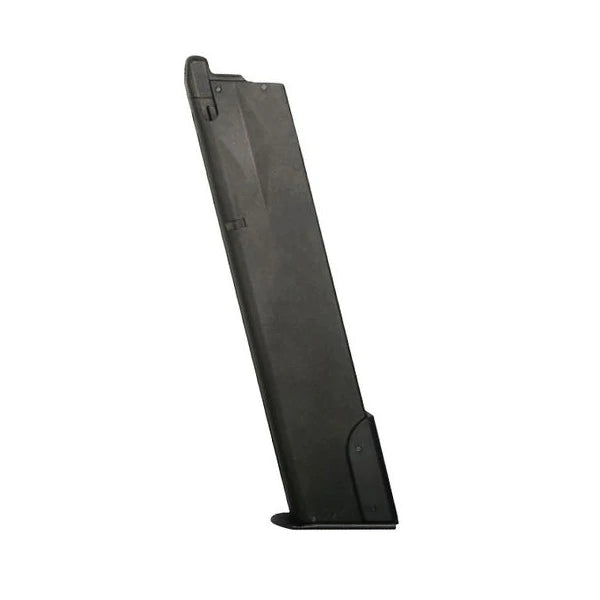 KSC M93RII Heavyweight - With Trades
This M93R replica from KSC is their top end variant, with a super realistic high grade finish.
This is the HW (heavyweight) model with a full metal lower frame, giving it a realistic look, feel and weight of 1205g with the magazine inserted.
You also get authentic Beretta markings engraved on the slide.
The slide and barrel are top grade plastic construction with a finish that is unrivaled, giving a distinct matt metallic look.

Don't let this put you off; this plastic slide model has substantially better gas efficiency than metal slide models.
Selectable semi, three round burst and full auto fire modes. Single dot for semi-auto mode, three dots for burst. Leave the selector in between modes for full auto.
Metal parts include the disassembly lever, slide lock, selector switch, hammer, trigger, foldable grip, magazine release and magazine.
The slide cycles exceptionally quickly due to its light weight.
Fabulous wood effect grips with beautiful grain pattern.
Large heavyweight lanyard loop located on the bottom of the grip.
Adjustable hop-up located inside the ejection port at the rear of the barrel. Adjustment tool included.
Exceptionally accurate as you would expect from KSC.
Magazine is full metal and holds a total of 32 BBs. The magazine is the extended variant that protrudes below the pistol grip.
Green gas recommended for temperatures below 20 degrees Celsius, 144a gas for above.
A must have for movie buffs and collectors!
Fires at:

 280fps
Weighs: 1205g
Length: 250mm