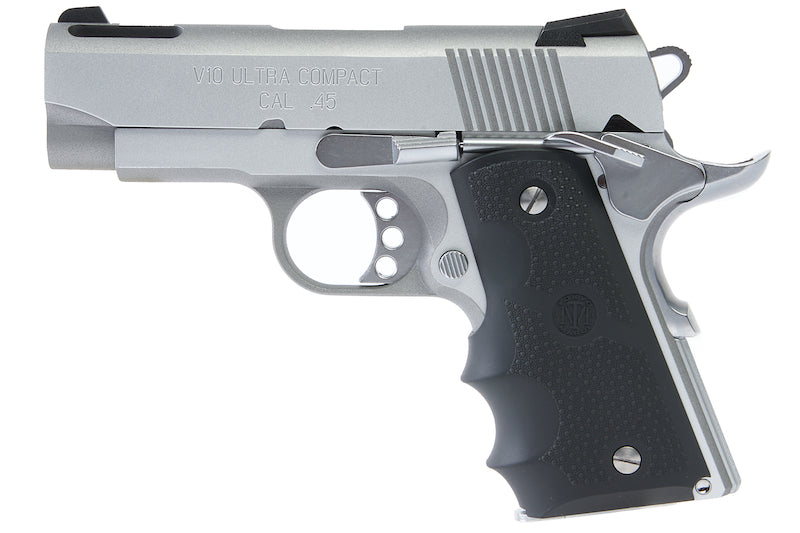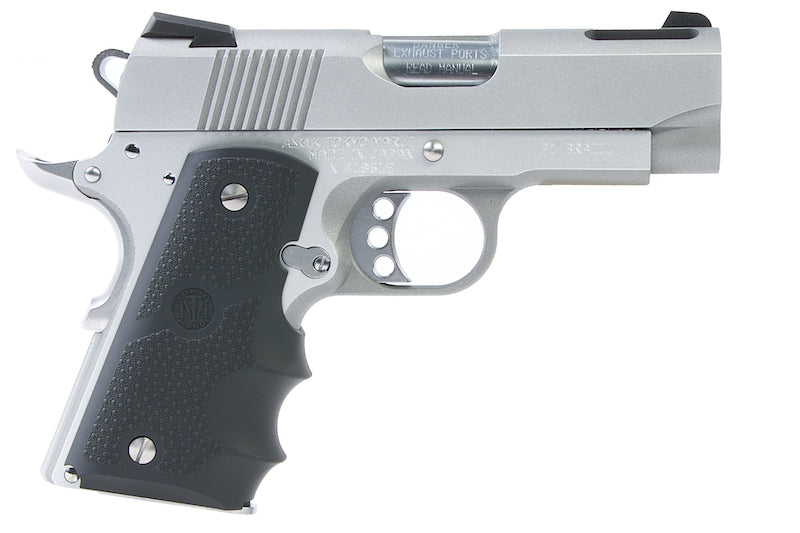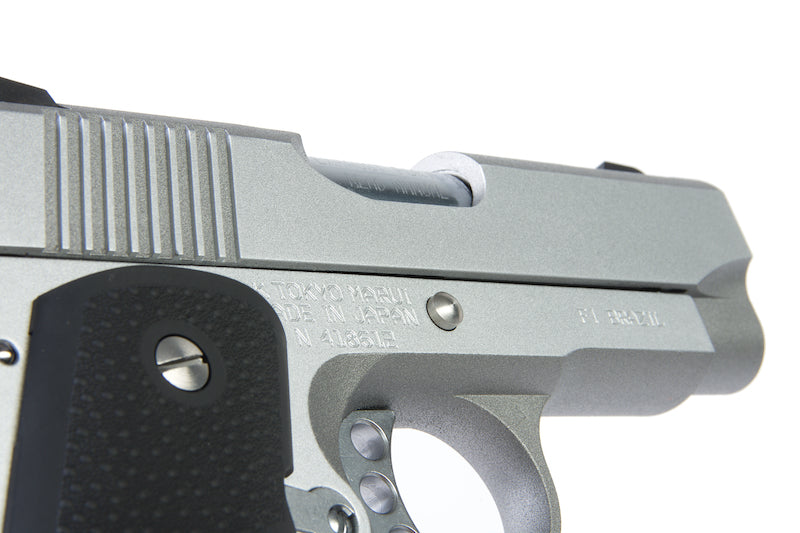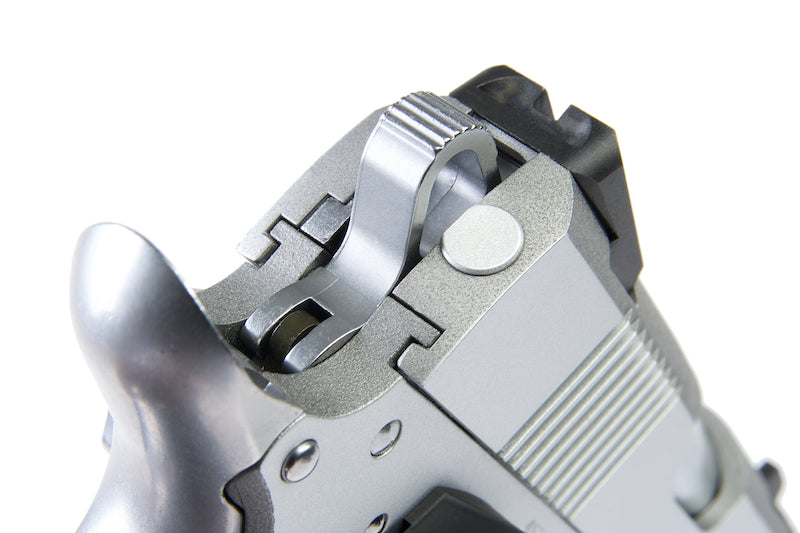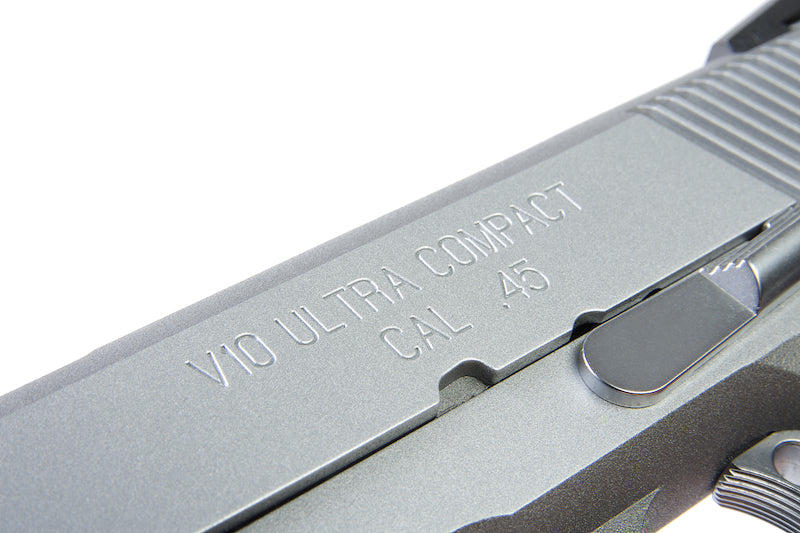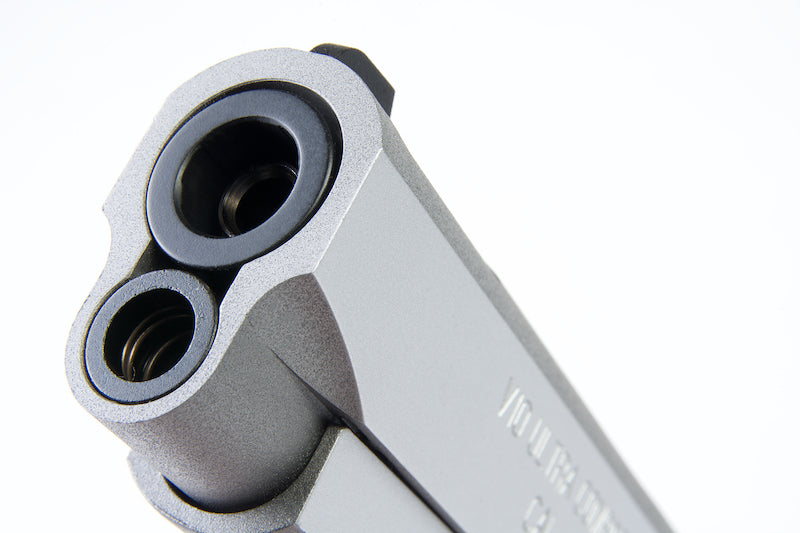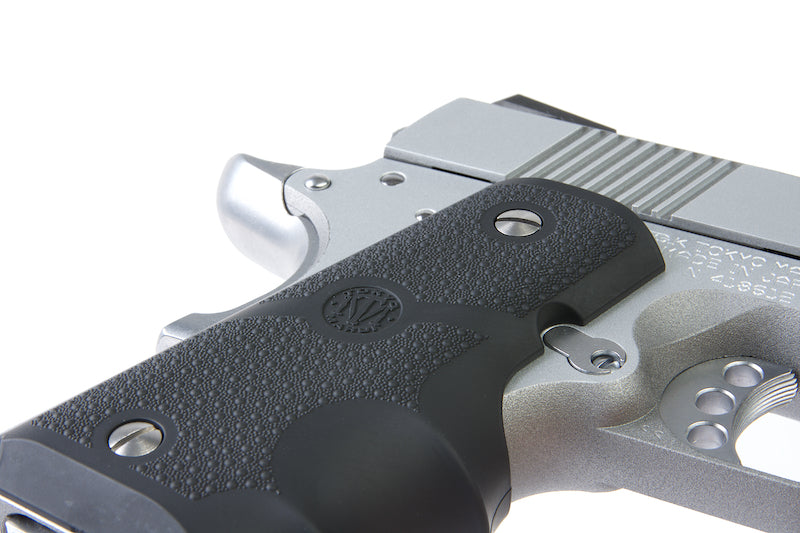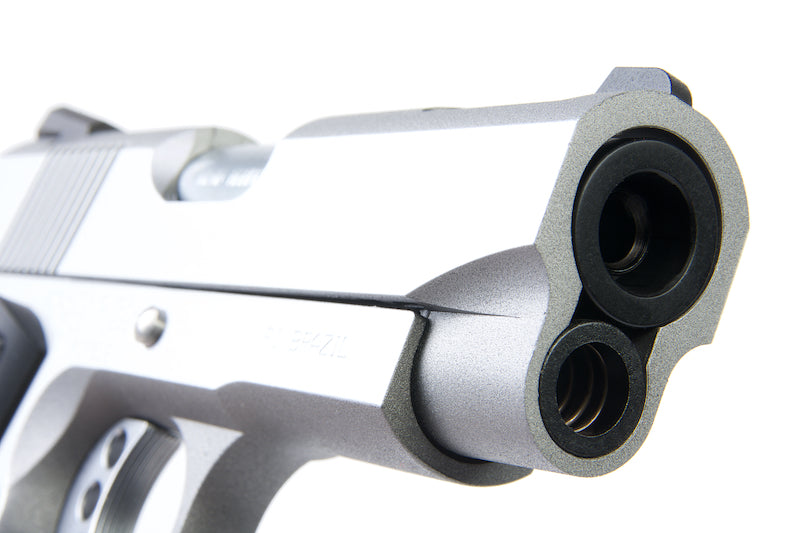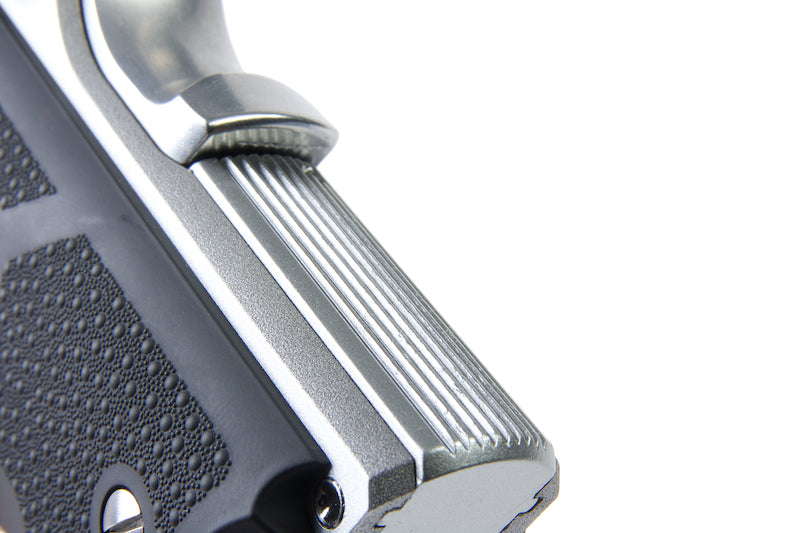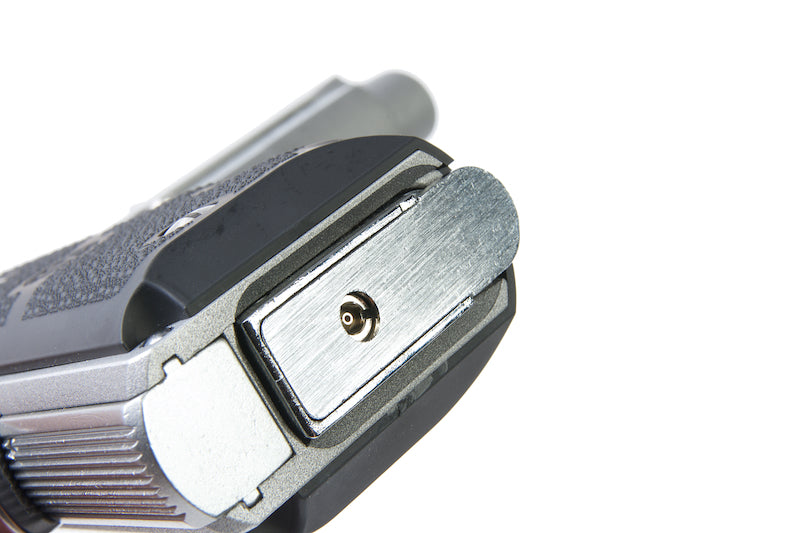 Tokyo Marui V10 Ultra Compact - Silver
The V10 Ultra Compact gas blowback airsoft pistol from Tokyo Marui.

This is a faithful airsoft reproduction of the V10 pistol with Novak slide.
Main Features: Large-diameter cylinder: A larger than normal 15mm gas cylinder for larger gas displacement.
Also equipped with a blowback system based on the M45A1 blowback engine, producing improved performance and a powerful blowback.
Unique V port: Reproduces 10 open ports in a coned outer barrel, visible through the ported slide.
Realistic texture: The slide and frame has a parting line treatment and two surface finishes with different textures on the sides and the rest. It accurately reproduces the difference in the surface finish applied to the real V10.
Die-cast rear site officially approved by Novak.
Micro sight base included: With the micro sight base you can fit the Tokyo Marui pistol micro sight in place of the rear sight without any other modification (red dot sight not included).
Metal notch spacer: The metal parts inside the slide receive the load when the slide is opened, preventing the slide stop and the notch from being worn down or damaged.
Includes a nicely finished 22 round magazine.
Fires at:

290fps
Weighs: 712g
Length: 190mm