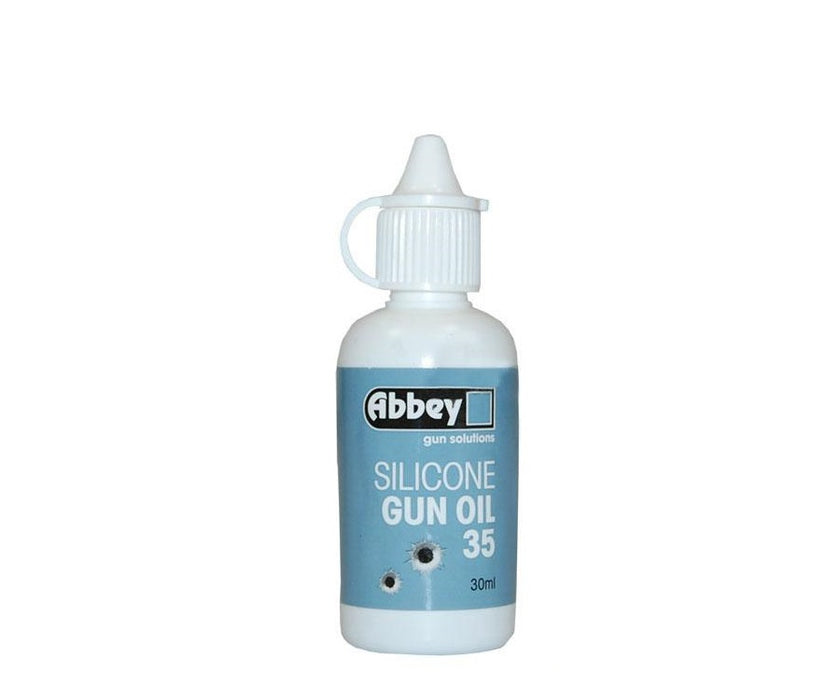 Abbey Silicone Oil 35 - 30ml Dropper Bottle
The best all-purpose lubricant for airsoft guns.
Highly water and dirt repellent.
Beneficial to both barrel and stock.
Does not evaporate like mineral oils.
Comes in a handy 30ml dropper bottle. Allows you to soak rubber seals and o-rings overnight in a thick coating of silicone to restore condition and effectiveness.
A highly effective lubricant for the seals and internals of airsoft guns. It also produces a fine high sheen finish on all guns and accessories that protects from moisture and dirt, eliminating rusting and corrosion.