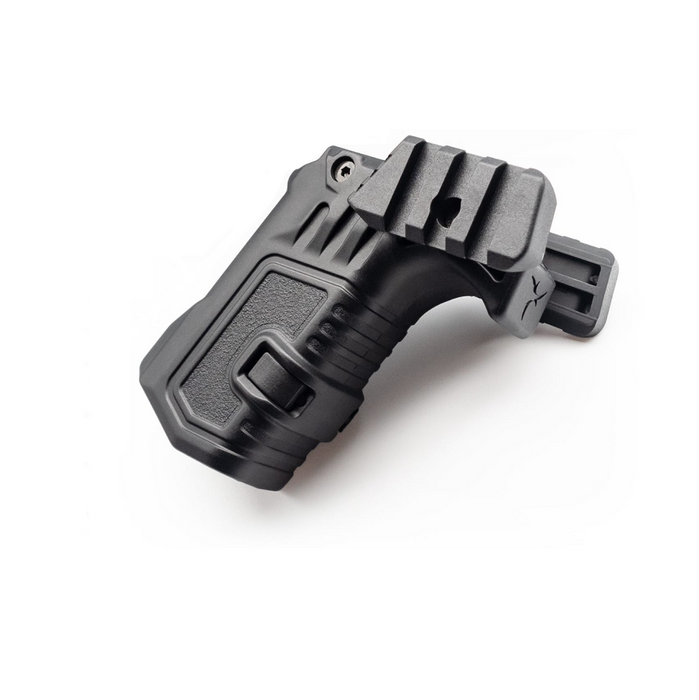 Action Army AAP01 Mag Extend Grip - Black
A foregrip designed for the AAP01 pistol which can hold a spare magazine.
Fits onto any standard 20mm rail but will only hold AAP magazines or Glock style magazines.
Includes two rails for attaching extra accessories if needed.
Lightweight glass-reinforced polymer.
This set includes two rails sections and the hardware to attach them.
Black in colour.