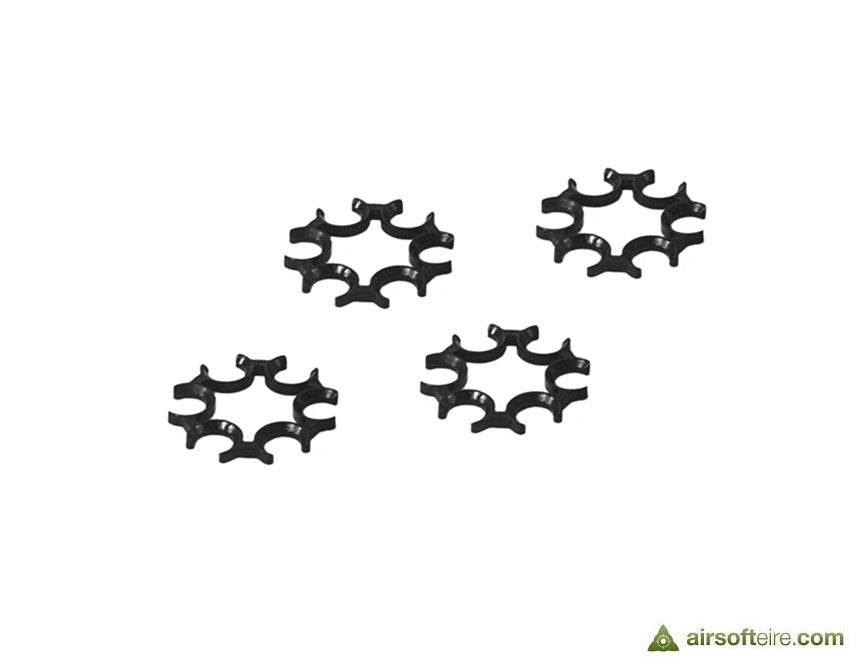 ASG Moon Clip Set for Dan Wesson 715 Models
A set of four moon clips for the Dan Wesson 715 models.
Allows all 6 shells to be insert into the cylinder in one go, for lightening fast reloads.
Only compatible with 2 and 4 inch models and only compatible with the new 715 rimmed cartridge.