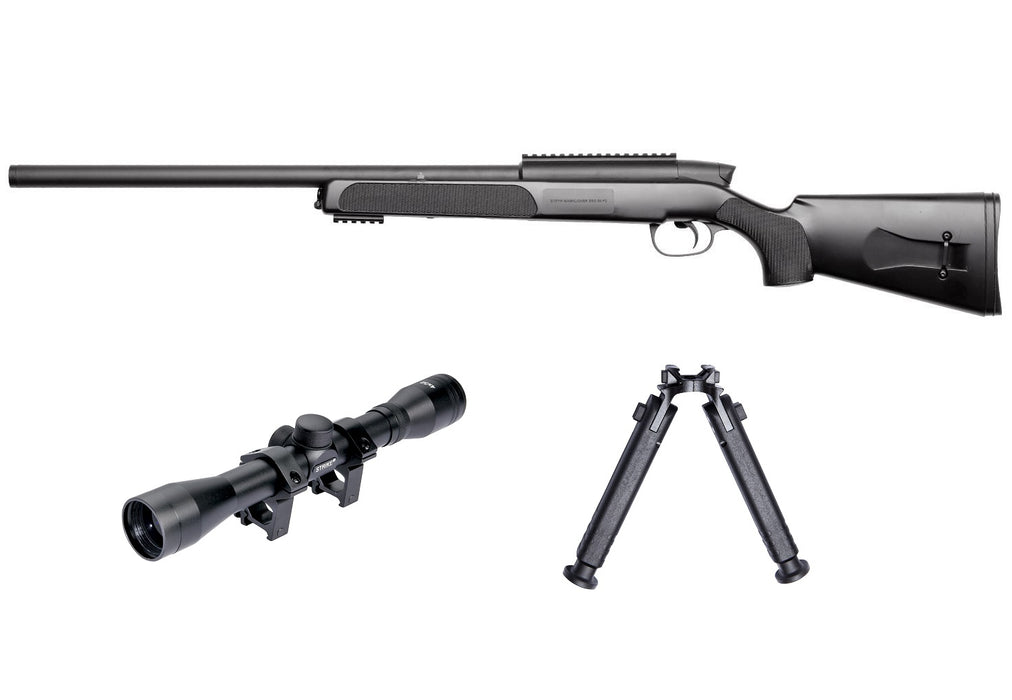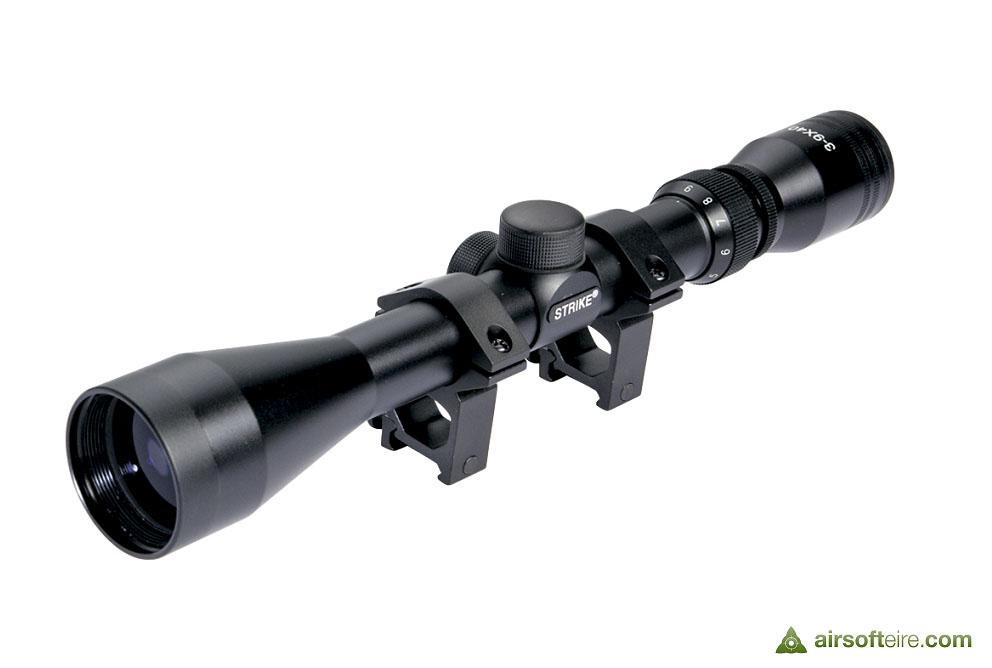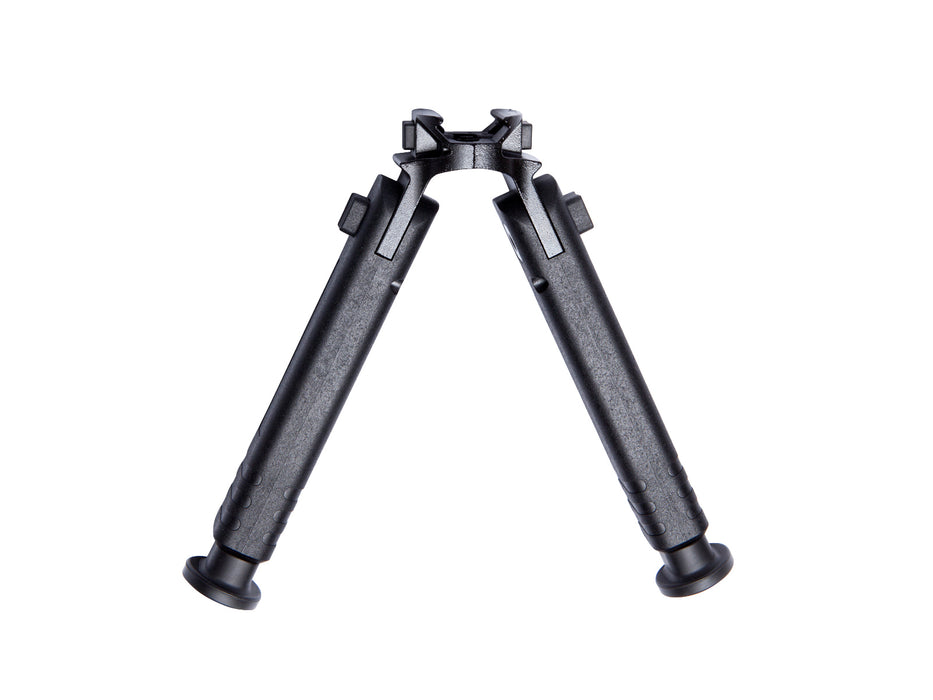 ASG Steyr SSG 69 P2 Full Kit - 40mm Scope & Bipod
This great combo package includes the Steyr SSG bolt action rifle, the ASG universal retractable bipod, Strike 3-9x40 scope and Strike high scope rings. Save €10 by buying these items together in this handy package deal!
As well as the items mentioned above, you also get a 25rd magazine, BB loader and cleaning rod.
Silencer available here!
The scope has an adjustable zoom via the turnabout dial, from x3 to x9.
The stock of the rifle is made from solid, quality ABS plastic.
The whole barrel assembly has a realistic metal barrel giving the rifle a nice bit of weight.
Other metal parts include bolt & bolt handle, top rail, bottom rail, sling mount and trigger guard.
Front and rear sling mounts allow attachment of a 2 or 3 point sling.
Serrated handguard and pistol grip makes for great grip and comfortable shooting.
20mm lower rail for bipod attachment.
20mm top rail for scope attachment.
Adjustable hop-up unit allows you to adjust the trajectory of the BB.
The Strike scope has a 40mm glass and attaches to the rifle with the included 1" (attaches to 20mm rail) high scope rings. See the scope here.
The ASG bipod has extendable legs and attached to the SSGs forward 20mm rail on the underside of the body.
Rifle requires a small amount of assembly before use (simply insert two screws and tighten a third. Note, the trigger guard screw is already installed, unlike what the manual shows).
Easily stripped down with the removal of just 3 screws.
Includes a 25 round magazine and additional buttplates for lengthening or shortening the rifle.
Additional magazines available here.
Length: 1080mm

Weighs: 2450g