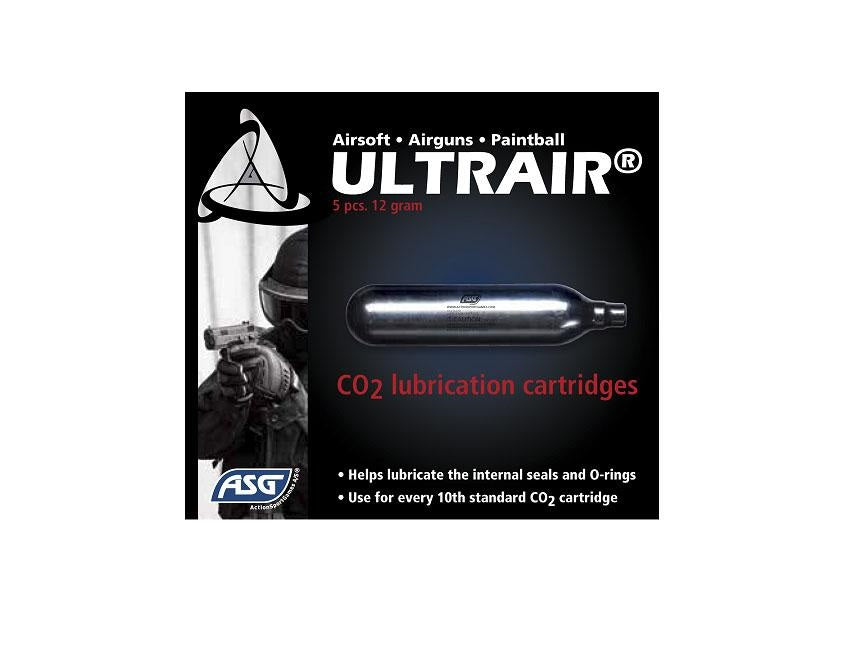 ASG Ultrair CO2 Lubrication Cartridges - 5 Pack
These CO2 cartridges are filled with 0.8 g of silicon oil that cleans, lubricates and conditions pistol internals while shooting, including the magazine valve, rubber seals and blowback chambers.
Some added benefits of the lubrication cartridges are improved performance. When in use they offer a slight increase in muzzle velocity, but more importantly a more consistent muzzle velocity, resulting in improved accuracy.
The enhanced performance is also evident when used in colder weather, where they continue to deliver a consistent reliable performance, even under conditions when regular cartridges causes the gun to freeze up. 
Use every tenth fill of regular CO2.