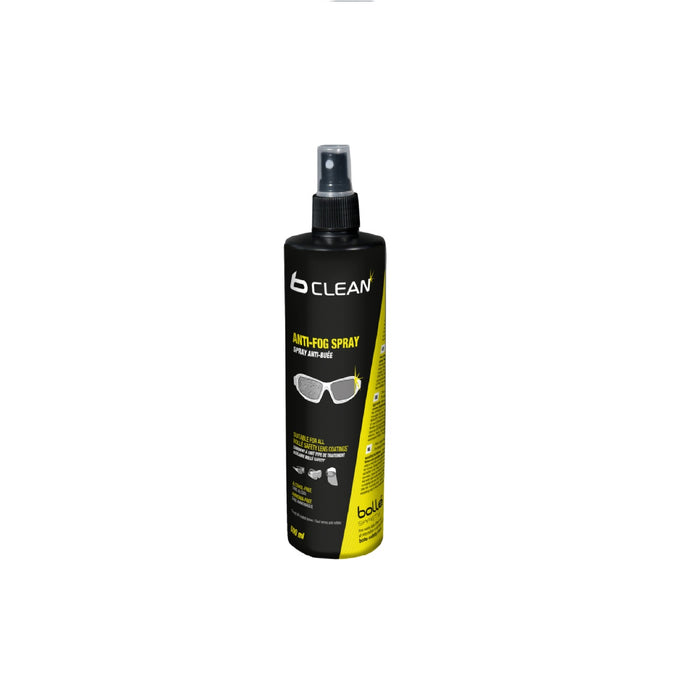 Bollé "B Clean" Lens Cleaning Spray - 250ml
B-Clean by Bollé Safety is a complete and efficient cleaning solutions range.
Use Bollé Lens Cleaner to maximise the clarity and brilliance of your airsoft lenses.
Bollé's formulation is deliberately gentle to ensure that lacquer finishes are not harmed.
For all types of lenses* (*except Anti-Reflective coated lenses).
Alcohol and silicone free, its aqua formula guarantees perfect cleaning and protection for your glasses and goggles. 
B-Clean products are certified by COLTS laboratory.
250ml bottle, perfect for airsoft or even daily use.