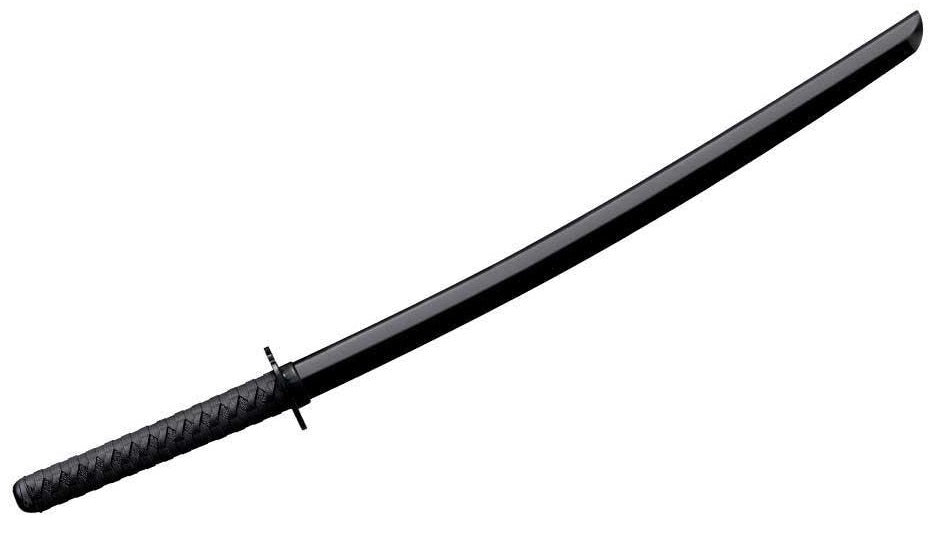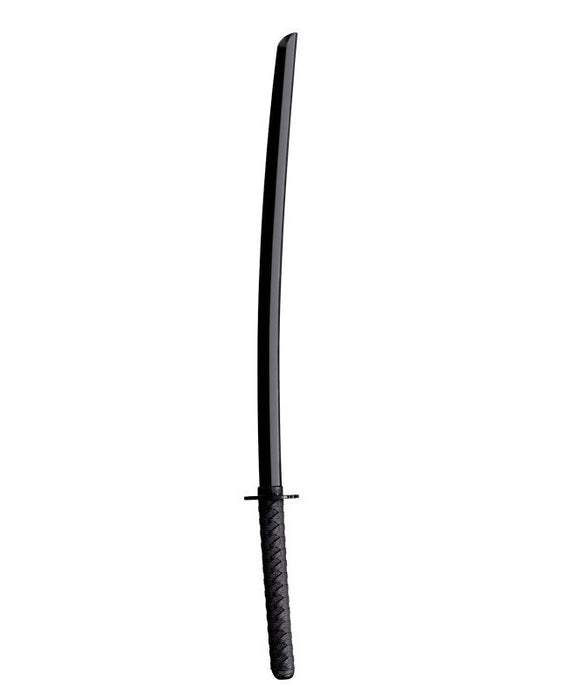 Cold Steel training knives and swords are great fun to train and play airsoft with.
They're made from a santoprene rubber and mimic the knife they are based upon exactly in terms of size and feel.
This replica is based upon the Japanese Bokken sword.
The overall length is 41.5 inches long.
The blade length is 30 inches.
The sword weighs 563g.
The Cold Steel line of Training Weapons are made of heaviest grade polypropylene available and closely duplicate a real sword in length, size, weight and feel. While they're not quite as rigid as wood, they have the winning advantages of being virtually unbreakable, remarkably stiff and cut resistant.