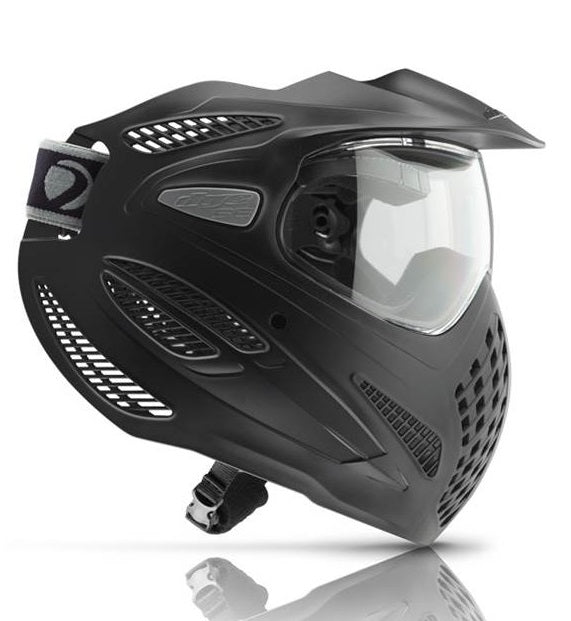 DYE SE Goggle Single - Black
The new lightweight DYE SE Goggle comes standard with an all-new, innovative, and patented (SLS) Switch Lens System.
This mask comes with an anti-fog single pane lens.. The patented SLS allows you to easily take out and replace the SLS 260° tirodial lens in just 10 seconds.
A sleek one-piece solid construction design with built-in visor gives protection from paintball impacts, while keeping down glare.
Comfort and fit is achieved by using DYE's anatomic fit and proven superior comfort foam. Directional venting makes sure your voice is projected and allows for breathability. 
Single paned, anti-fog lens for fog free and distortion free vision
SLS Triodial lens gives you the ultimate in vertical and horizontal peripheral vision
Patented 1/4 turn buckle quick change lens allows you to switch lenses easily and in less time than others
Multi-ported ear pieces allow you to hear what's happening around you.
Unidirectional venting keeps you cool and reduces fogging
Lightweight
Built in visor
260° Peripheral vision
10 second lens change
Foam cushions the mask against the face making for a comfortable fit.