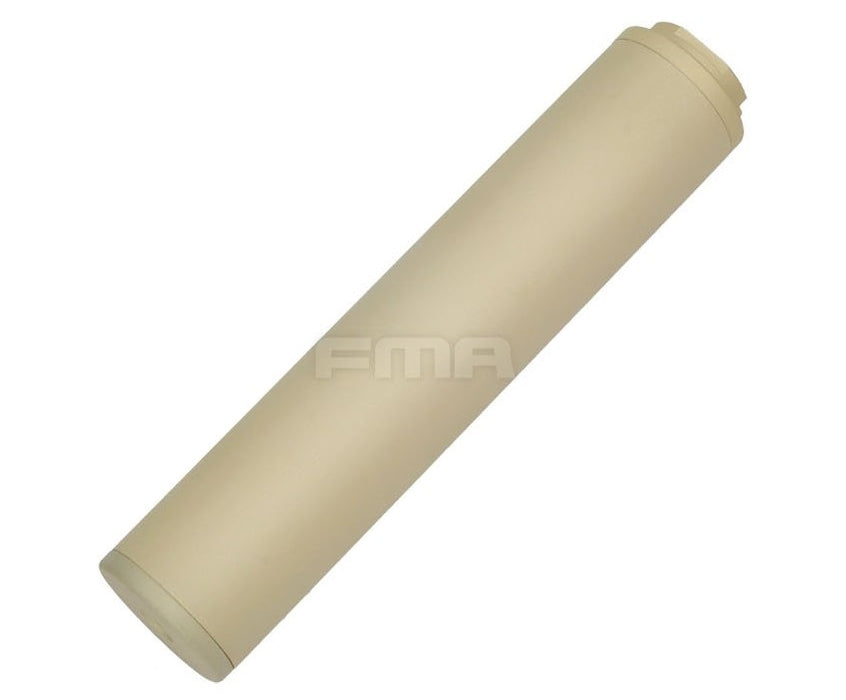 FMA Octane Heavyweight 190mm Silencer - Tan
This silencer from FMA is a heavy piece, coming in at 185g with full metal construction.
It has a slick tan powdercoated finish with foam internals, wrapped around a large internal spring.
Also includes two aluminium thread adapters allowing it to fit both CW and CCW threads.
Measures 190.5mm x 38mm.
End caps can be unscrewed to allow access to the internals.
As with all foam-filled silencers, check the silencer bore is clear before attaching to your rifle.