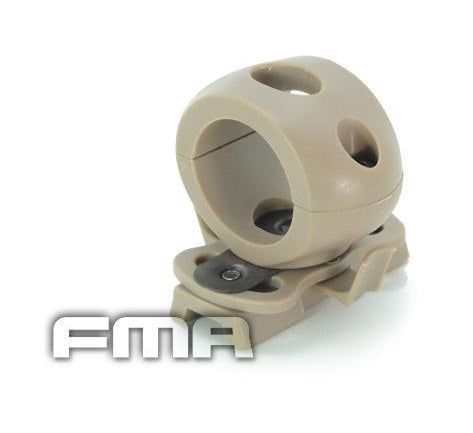 FMA Single Clamp (Dark Earth)
This clamp from FMA allows you to attach a flash light to the side rail on your tactical helmet.
The clamp will allow flash lights of 21mm-23mm to fit correctly, large lights may fit but would have very little tread holding them securely.
Easily clips in and out of the side rail on your helmet for fast removable.
The angle of the clamp can also be adjusted on the base by removing the central screw, this allows you have your torch adjusted in different angles or to have the clamp mount on the vertical rail.
Dark Earth in colour.