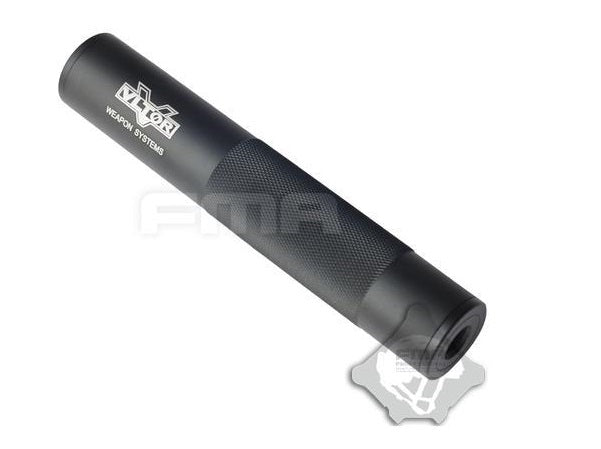 FMA VLTOR Silencer - 198mm
A well-crafted aluminium silencer from FMA, with both 14mm CW and CCW threads.
Detailed stamped VLTOR markings with a textured cross section for easy grip.
Each end has a different thread allowing fitment to both clockwise and counter-clockwise threaded barrels.
FMA silencers have an internal spring that runs the length of the silencer, to protect the sound damping foam from BB strikes.
End caps screw off allowing access to the foam and spring shield.
198mm long and 34mm wide.
Weighs in at 195g.
Black in colour, with VLTOR stamped markings.