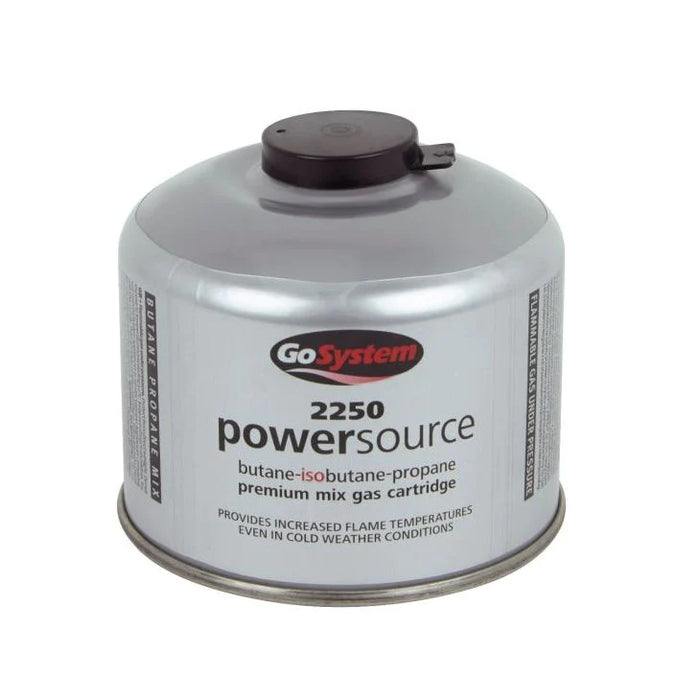 Go System - Powersource 220G Camping Gas - Butane/Propane Mix
Threaded cartridge of premium mix butane, propane and iso-butane for use at low temperatures.
Threaded cartridge.

220g Butane-IsoButane-Propane Mix Gas Cartridge.
Fitted with threaded self sealing double skin safety valve.
Double skin safety valve.
Effective from -20 up to 50 degrees Celsius.
Non-refillable.
Filled to the European standard EN417.