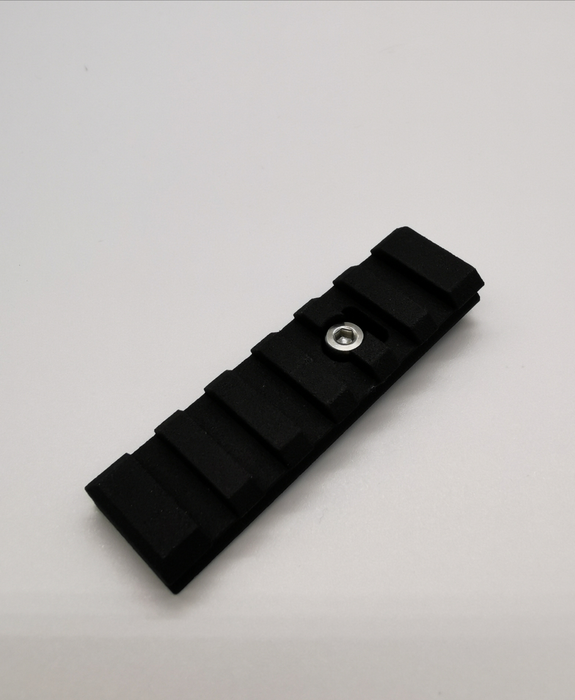 Hadron Airsoft Designs MK23 NBB M-TDC - Rail
Kit contains 1 rail adaptor for Hadron Airsoft Designs M-TDC logic plate, and 1 Allen bolt to secure.
This kit does not contain the red-dot sight, the LOGIC adaptor plate, or the M-TDC chassis itself.
An M-TDC Chassis, and 3 screw Logic Plate is required for this kit to function on the Mk23.

please note that this kit will prevent slide action whilst fitted.