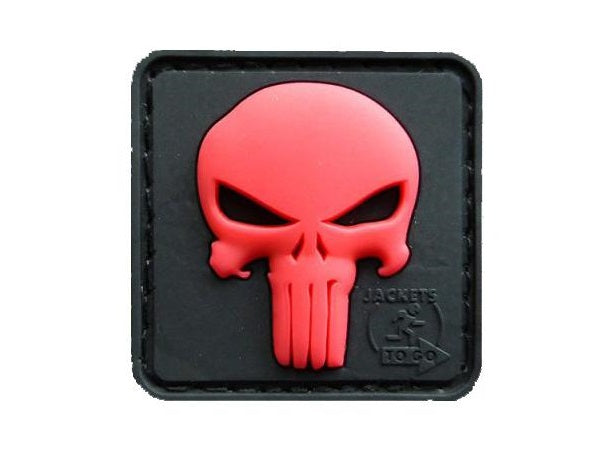 JTG 3D Rubber Punisher Patch - Red
Velcro hooks on the back allow for easy attachment. 

A must have for all you Punisher fans out there.

Measures 25mm x 25mm.

The patch is made from PVC in a 3D style which provides a nice contoured look.

Great for applying to tactical vests or chest rigs.

Perfect to add a little edge to your patrol cap, boonie hat, Assault pack, fleece/softshell or jacket.