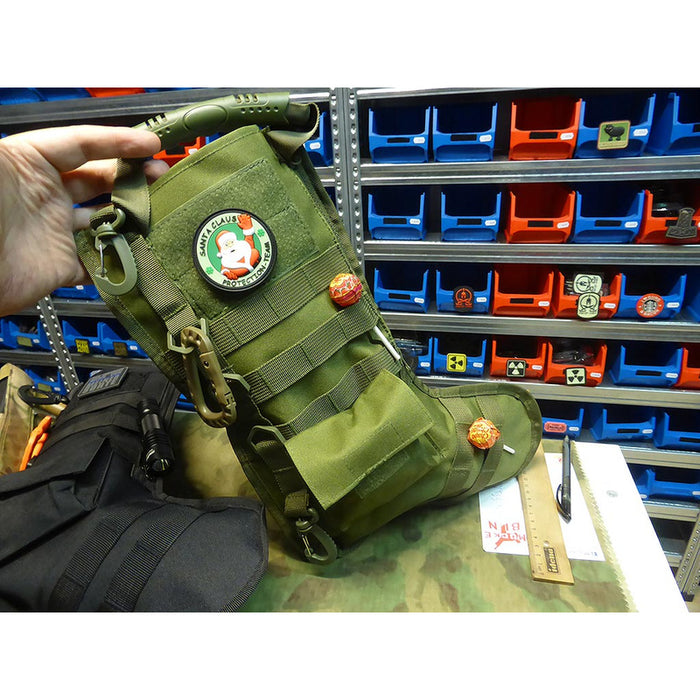 JTG Tactical Christmas Sock/Stocking - Ranger Green
The Tactical Christmas Sock for the crazy ones among us, or for a loved one we'd like to give a present.
Mega-sized approx. 35 x 28 x 10cm with a side zipper for filling.
In the upper area there is a rubberized handle, a Velcro surface for attaching patches, on the left side three D-rings and two small carabiners.
On the front side there are minor straps for attaching bags, small parts, etc.
An irreplaceable tactical part that should not be missing in any emergency equipment. Or just because it's fun.
Weight: 205 g
NOTICE: Additional patches and accessories shown in photos are not included.