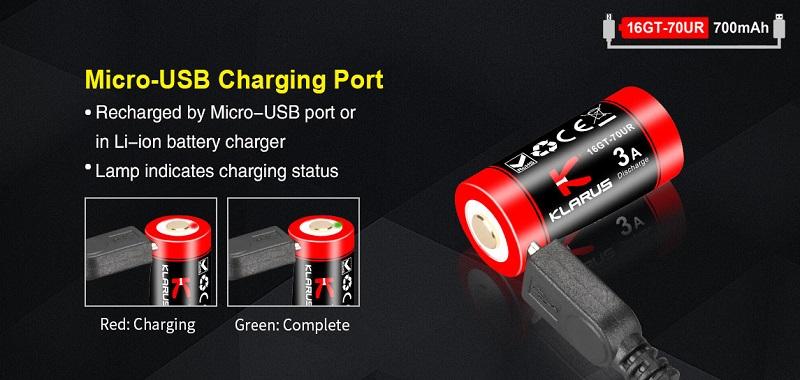 Klarus 16340 16GT-70UR Rechargeable Battery - 700mAh
The Klarus 16GT-70UR is a long lasting and reliable 16340 battery with an integrated Micro-USB charge port.
This high discharge battery features a strong yet regulated 3A Discharge, ideal for demanding electronics such as LED flashlights.
Klarus quality engineering sees the 16GT-70UR outfitted with gold plated components for enhanced conductivity and a steel shell casing that eliminates the risk of short-circuits from pressure or shock.
Best of all it can be charged via micro-USB port at any handy USB charging station.
Specifications:
Battery Size: 16340
Chemistry: Li-ion
Capacity: 700mAh
Voltage: 3.7V
Max Discharge: 3A
Weight: 18g
Height: 35mm
Diameter: 16.9mm