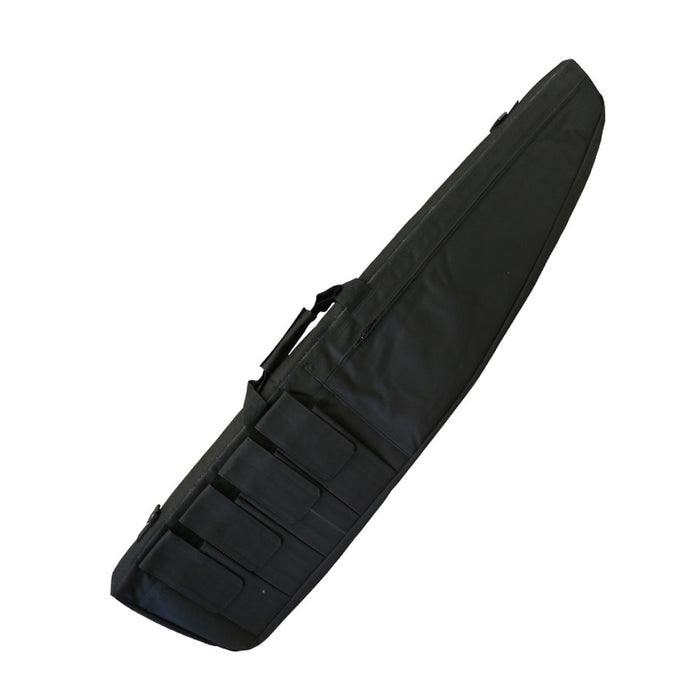 Kombat Tactical Elite Gun Case - Black
A rifle bag from KombatUK (Kombat Tactical) that doesn't skimp on quality.
115cm internal length, it can easily accommodate a standard length AR15/M4A1 rifle aswell as longer rifles like the Tokyo Marui G-Spec with the suppressor attached.
Constructed from Tac-Poly, padded with closed cell foam which absorbs shock, but will not absorb moisture. Includes a removable foam lining which adds extra protection.
Includes a fully adjustable shoulder strap. 
The outside features four separate magazine pouches with velcro closers.
On the outside it features a long 58cm pouch which can hold suppressors, cleaning rods, loading tools, etc. 
External Size: Length - 120cm(47") Width - 13-28 cm (5.1-11") Depth - 6cm (2.4")
Internal Size: Length - 115cm(45.3") Width - 10-24 cm (3.9-9.4") Depth - 5cm (1.9")

Black in colour.