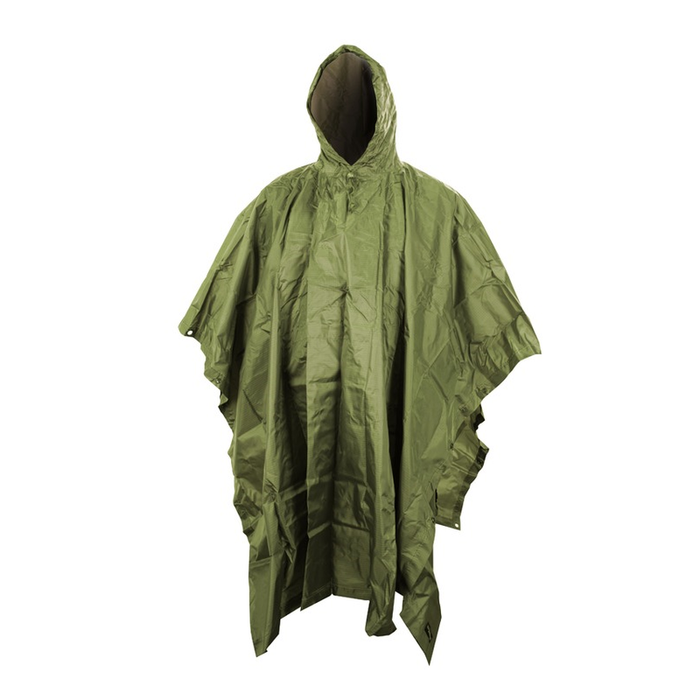 KombatUK US Style Poncho - OD
This quality US Army Style poncho is made from waterproof ripstop nylon and can double as a general protective cover.

Six brass eyelets and press studs down both sides. 

You can unbutton the sides to make a very large single waterproof sheet.

In-built hood with drawstring.

Weighs 350g and includes a handy drawstring bag.

Olive drab in colour.