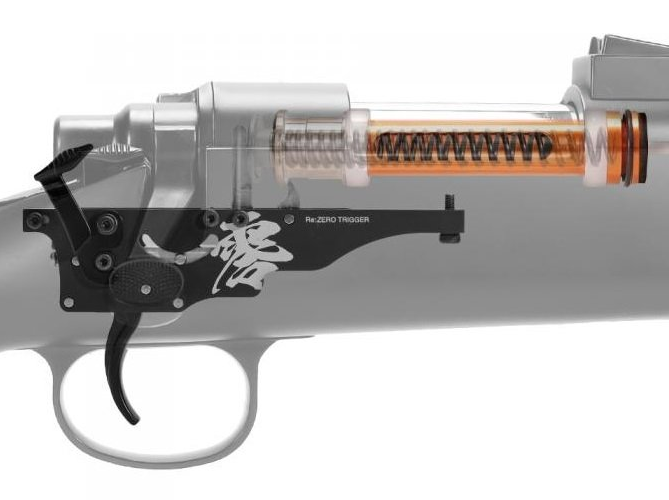 Laylax Zero Trigger Set with Piston - Marui VSR Models
The latest version of the best trigger set and piston kit on the market for the Marui G-Spec.
The newly incorporated bearing makes for a smooth and light trigger pull.
This trigger unit and dedicated piston set is built for the Tokyo Marui Bolt Action VSR-10 series of rifles.
This new trigger unit utilizes the proven PSS series of previous trigger systems and improves upon it.
A new safety mechanism has been added, not present in previous PSS series triggers.
Additionally, the shape and design of the trigger improved for better trigger feel.The housing is now made of machined aluminum to achieve higher precision and overall strength.
Set includes,  Zero Trigger for the Tokyo Marui VSR10 and Zero Trigger dedicated high pressure piston.