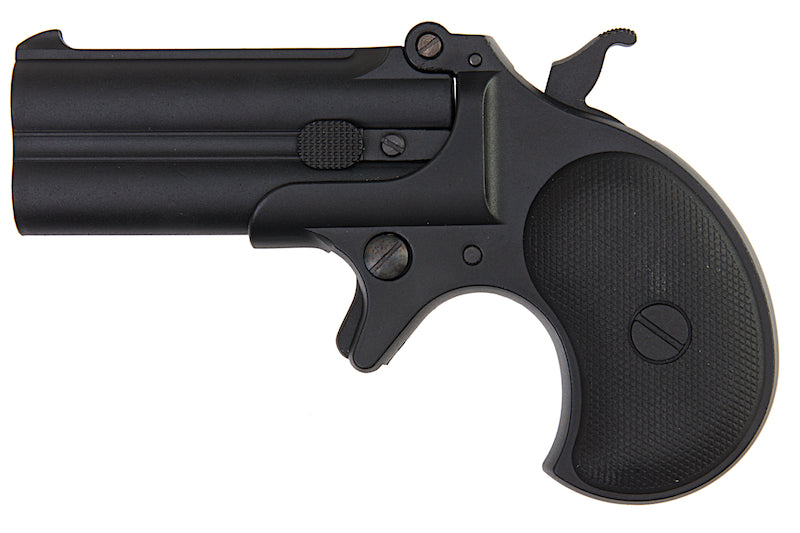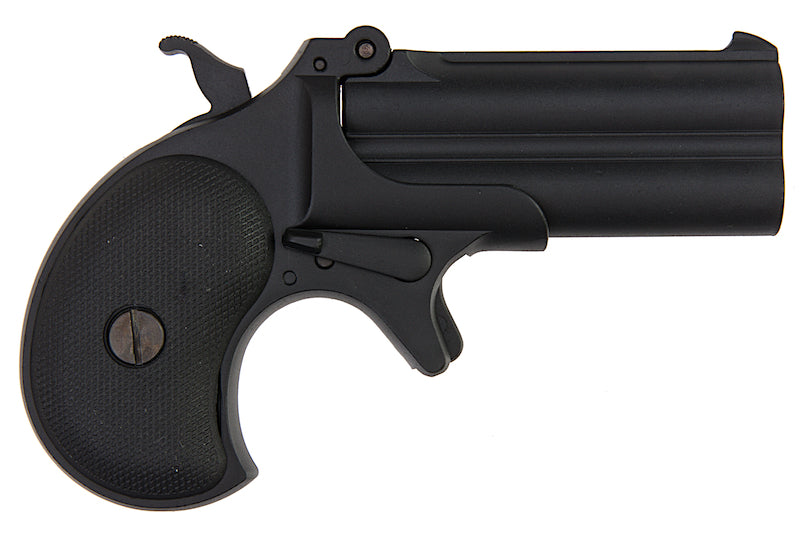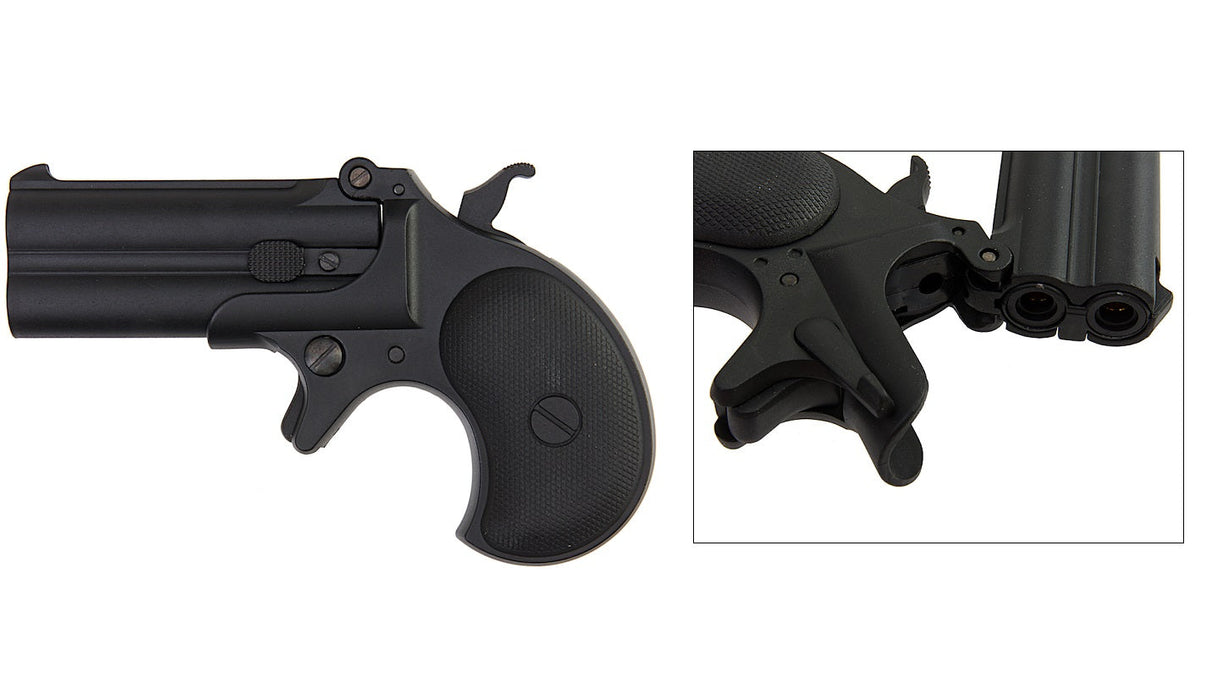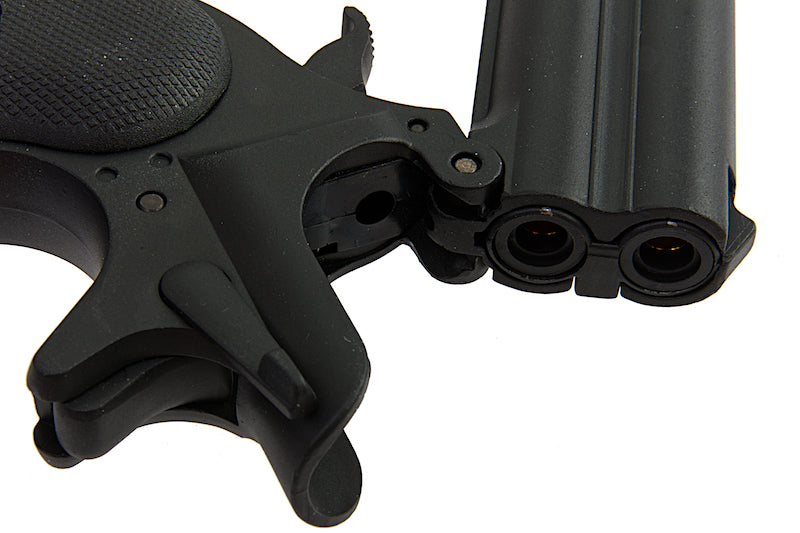 MaxTact Derringer Full Metal - Black
An incredibly unique, fun to shoot pistol!
The only full metal Derringer on the airsoft market, the MaxTact is a heavyweight piece despite its size, coming in at 390g!
It feels like a brick in your hand, much heavier than the Marushin model.
Capable of firing 1 of 2 BBs at a time.
Full metal construction.
Holds a maximum of two BBs at a time, one in each of the two barrels.
This is a single action pistol, so the hammer needs to be cocked before each shot.
The barrel assembly hinges open to allow you to load BBs.
The pistol cycles between the two barrels in sequence as the hammer is cocked each time.
Gas is charged through the valve on the base of the grip. 
Green gas is recommended.
Fires at: 150-200fps
Weighs: 390g
Length: 125mm