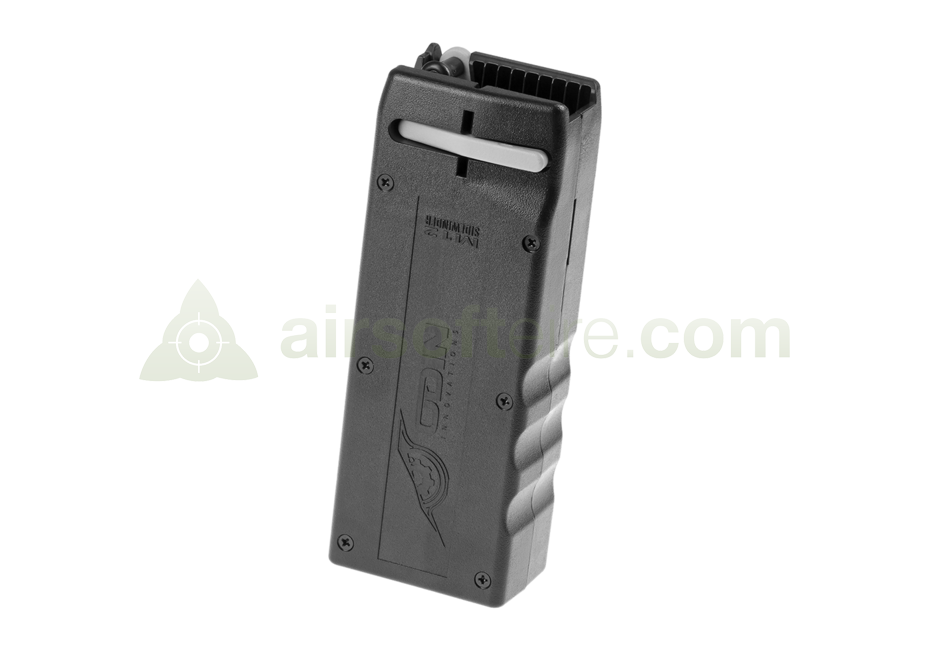 Odin/PTS M12 Sidewinder Speedloader - Black
The M12 Sidewinder is an essential piece of gear for every airsoft player's kit. 

With the quick spin of a crank, almost any M4 mid-cap magazine can be fully loaded in under 5 seconds. 
Spin the crank as fast as you want. Each revolution loads 12 BBs and a clutch kicks in when full so you can never overfill a magazine
The compact size of the M12 Sidewinder means it fits perfectly inside any double M4 mag pouch, allowing easy carry into the field.
The M12 Sidewinder can hold up to 1600 rounds. 
The capacity of this speed loader allows you to load twelve mid caps before needing to refill. 
Sliding door for easy refilling.
Designed by an airsoft player for airsoft players, the M12 Sidewinder is the last speed loader you'll ever need.