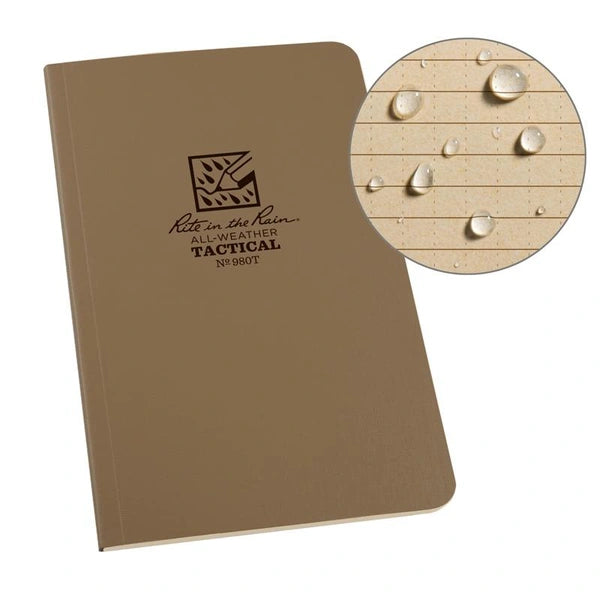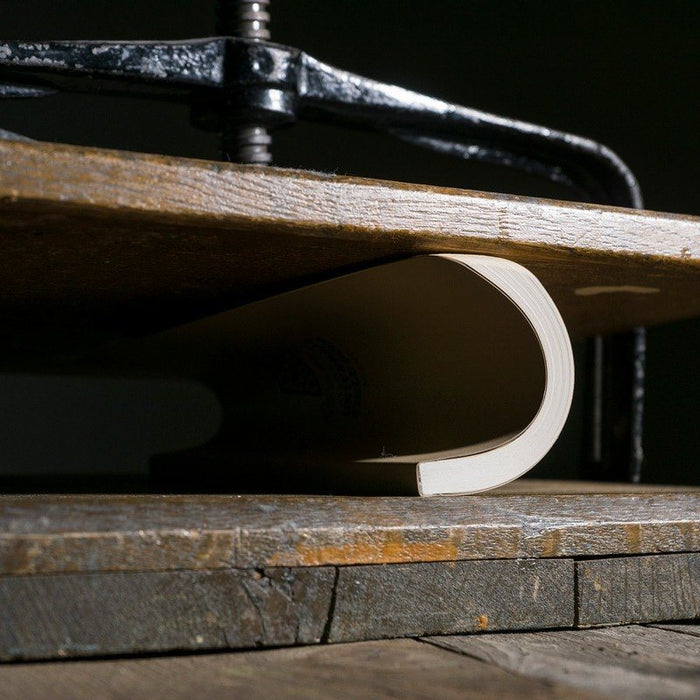 Rite in the Rain - All-Weather Tactical Field Book - Tan
Tactical waterproof field book from the reputable company Rite in the Rain.

Notes allows you to save and read your notes in all weather conditions: in rain, snowstorms and even under water.

It is very eagerly used by soldiers, hunters, travelers and people who want to be sure that it will be safe.


Tactical field book has 80 sheets made of impregnated paper resistant to water, oil, grease, dirt, mud or accidental washing in the washing machine. The pages are bound in a flexible and durable Field-Flex cover.

The rounded corners of the notebook make it easy to insert it into the Admin Pouch or into a cargo pocket in trousers.

PERFECT BINDING - 

The heavy-duty "perfect binding" holds strong through bad weather and years of abuse.

FIELD-FLEX COVER - Field-Flex covers easily conform to pockets or packs, yet spring back into shape - no worse for the wear.

REFERENCE MATERIALS - Precision is essential in the military - rulers, charts, map scales, common symbols, and mapping techniques prove handy in the field.
COVER COLOR:

Tan



MATERIAL: Field-Flex

REFERENCE: Imperial & metric rulers, conversion table, map scale

BINDING STYLE: Perfect bound

PROPERTIES: Weatherproof glue

FINISH: Rounded corners

ALL-WEATHER PAPER COLOR: Tan

SHEET SIZE: 4.25" x 7.25" / 115 x 185 x 12 mm

PAGES: 160 pages / 80 sheets

WEIGHT: 32# Rite in the Rain

PERFORATED: Yes

PAGE PATTERN: Universal
INK COLOR: Brown

NUMBERED: No

TITLE PAGE: Yes

TABLE OF CONTENTS: Yes

REFERENCE: 16 tactical

To view reference pages, click here!