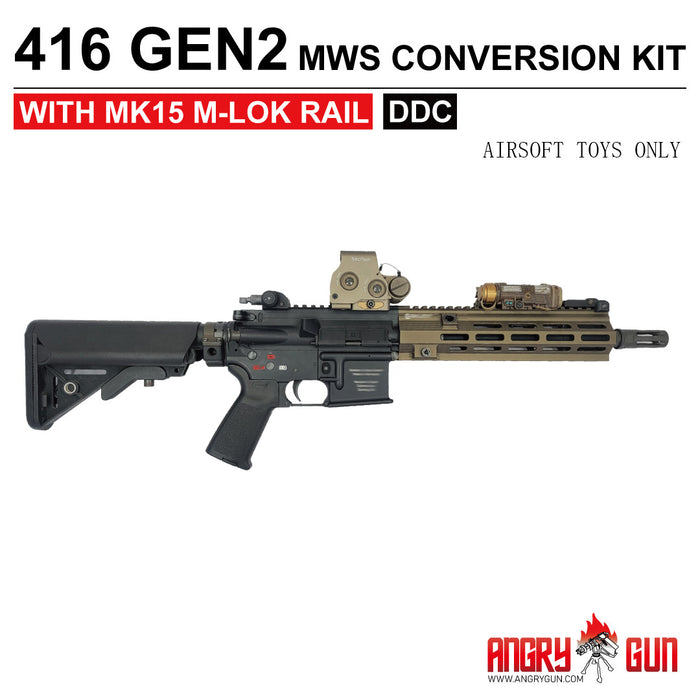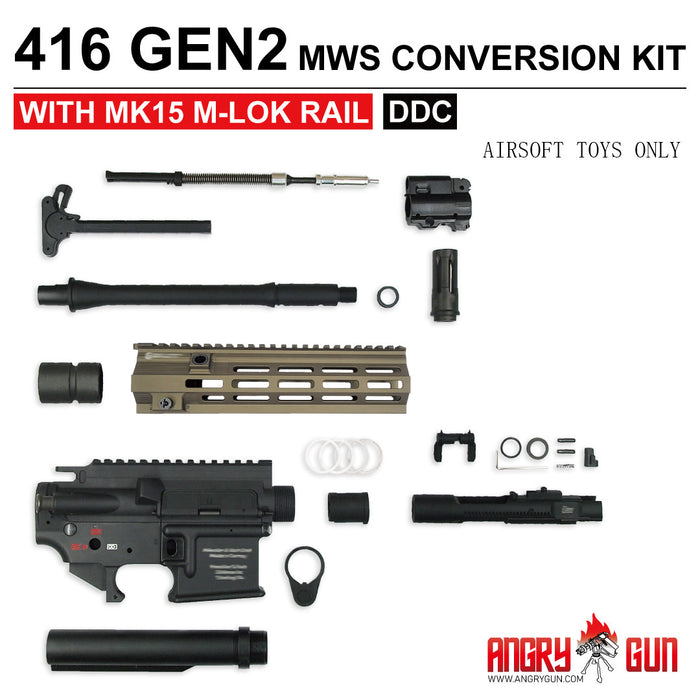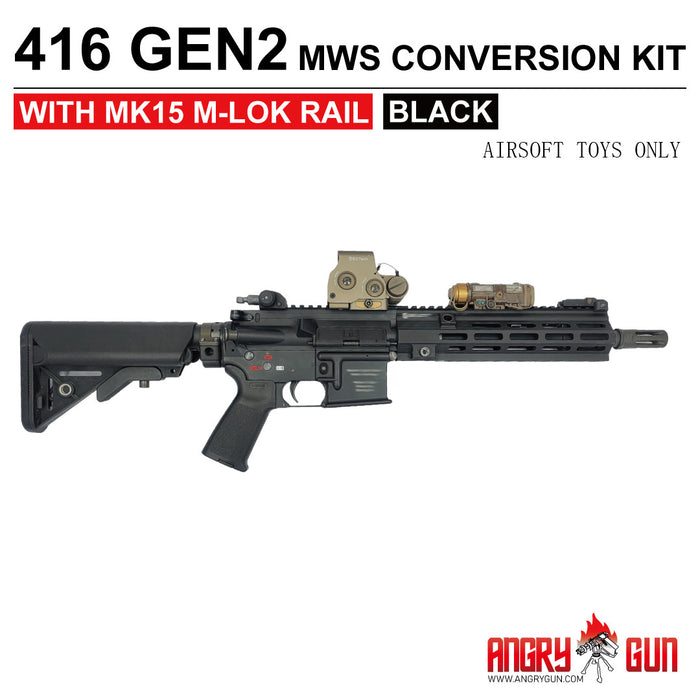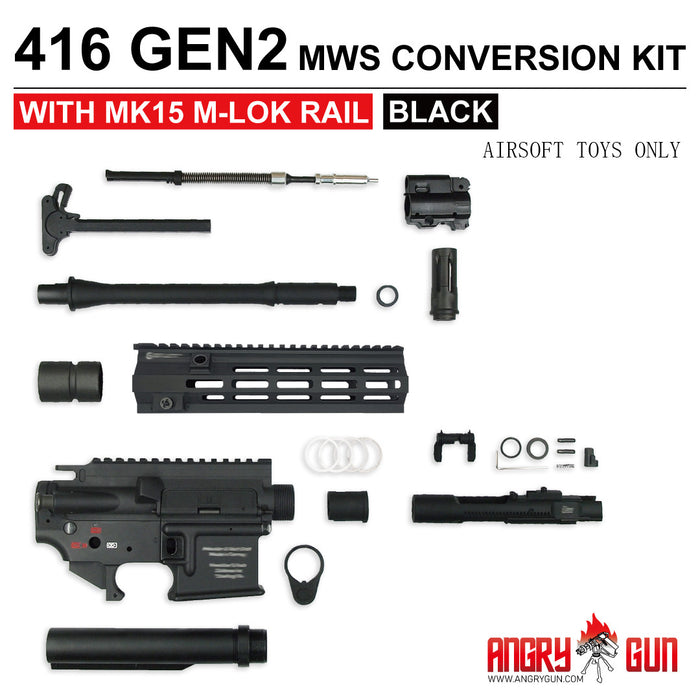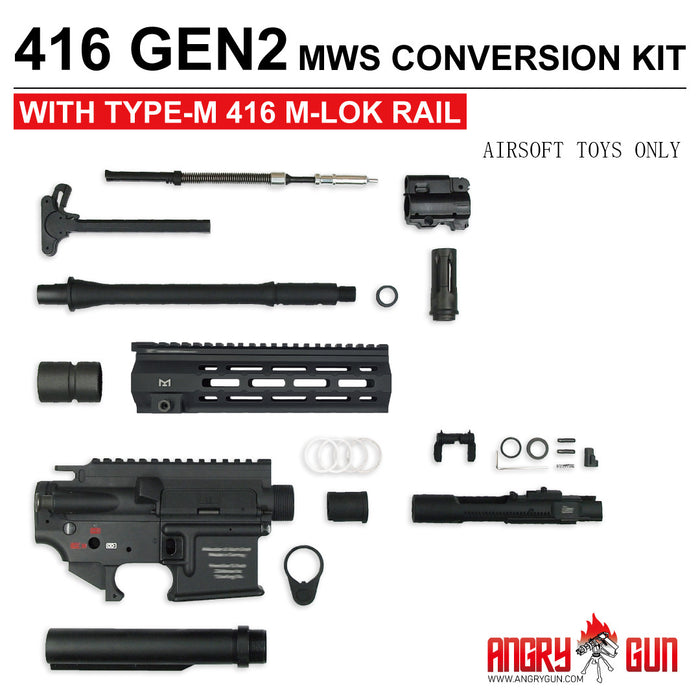 *SPECIAL ORDER* - Angry Gun 416 Gen 2 MWS Conversion Kits - x3 Options
*SPECIAL ORDER*. Not held in stock. Delivery time approx 4-5 weeks. Make your handguard choice from the drop down list.
Faster shipping time of approx 10 days available for additional €40.00 fee.
416 Gen 2 Conversion Kit for Marui MWS/MTR GBB
Fully compatible with TM MWS upper & lower.
Both TM or Angry Gun MWS forward assists are compatible
RS dimensions & details
Package includes:
- BLACK ANODISED ALUMINIUM 416 GEN 2 UPPER & LOWER RECEIVER
- STEEL GAS BLOCK & GAS PISTON SET
- STEEL SOCOM416 SFCT FLASH HIDER
- STEEL ENDPLATE
- 416 CNC ALUMINIUM CHARGING HANDLE
- 416 0TB MIL-SPEC BUFFER TUBE
- 416 GEN2 HIGH SPEED BOLT CARRIER
- 416 LIGHTWEIGHT ALUMINIUM OUTER BARREL (10.5 INCH)
- TYPE-M or G-STYLE MK15 M-LOK RAIL (BLK or DDC)
Anything not listed above is not included, scope, base rifle, stock etc.