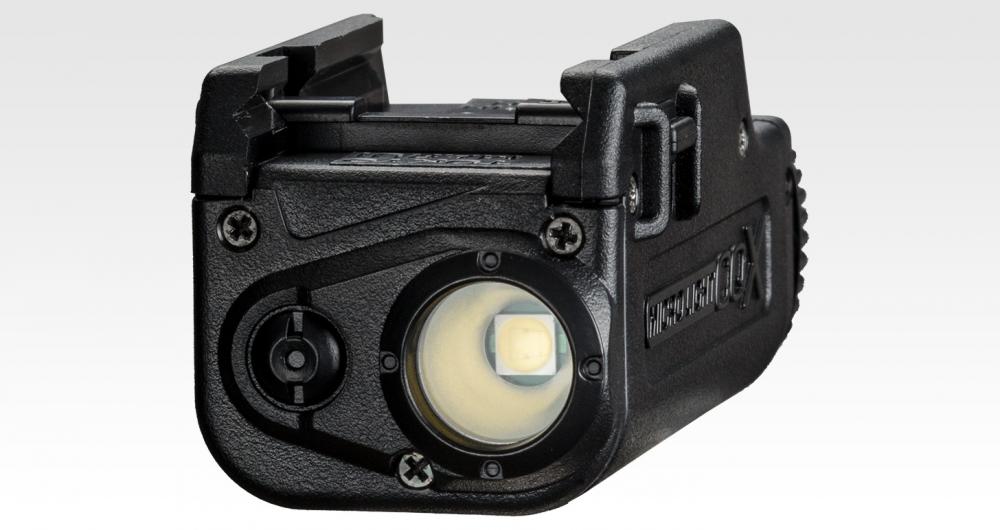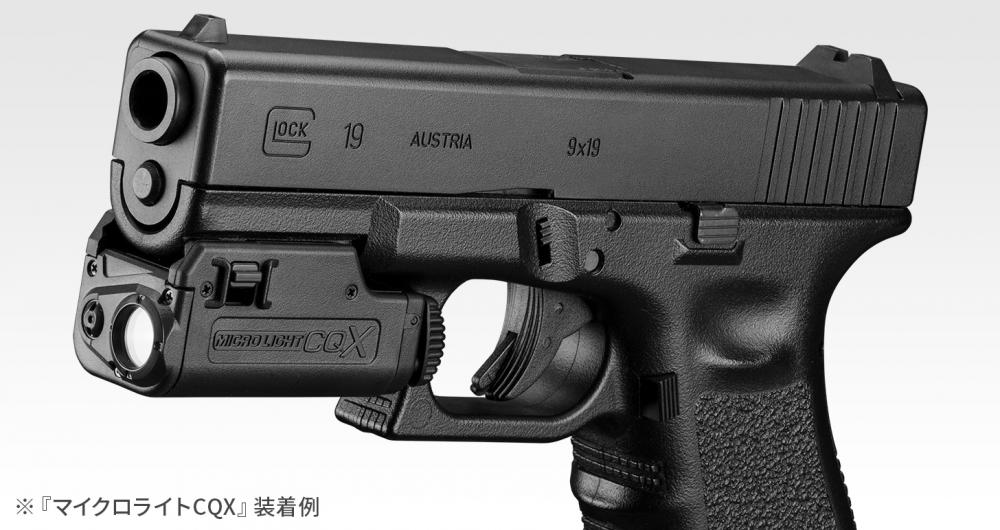 Tokyo Marui CQX Microlight - Black
Marui's new CQX flashlight is perfect for a variety of pistols
It sports three modes:
Switch ON / Push ON / Strobe light
Up to 200 lumens in light output. The high performance LED offers fantastic clarity.
A single AAA battery can power the flashlight for approx one hour of continuous use. (not included).
Ambi activation switch: The Micro Pro Light CQX can be switched on on both sides, right or left.
20mm rail compatible: It can be installed on handguns on rifles equipped with a 20mm rail.
Polycarbonate lens: The sturdy polycarbonate lens aids in protecting from BB hits.
Quick release system allows you to install and remove the flashlight with no tools.
Sleek modern design.
2 colors available: Black or FDE (Flat dark earth).