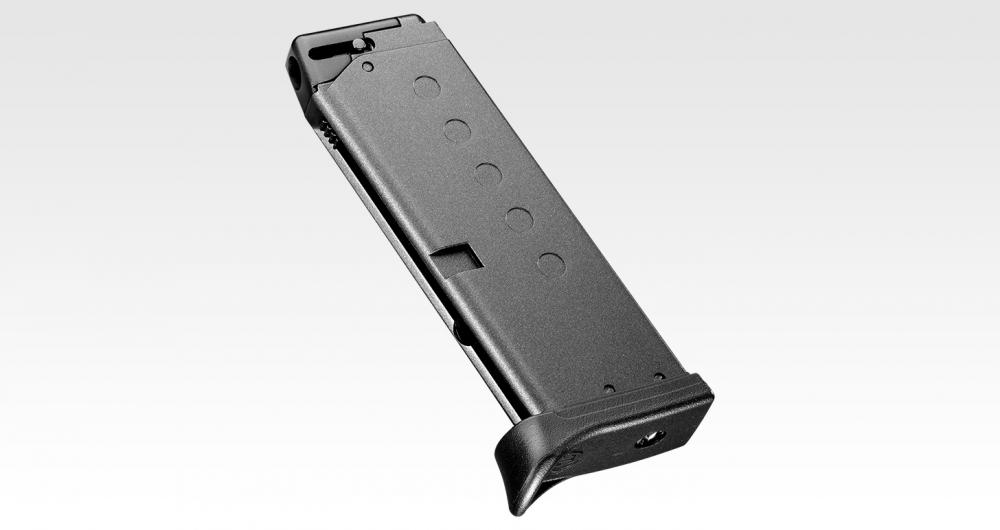 Tokyo Marui LCP Pistol - Black
The proper forms and compactness of the LCP have been replicated perfectly on this gas Non BlowBack (NBB) pistol.
Being a NBB (Non BlowBack) replica the LCP operates by only pulling the trigger (double action).
This action will chamber a BB and release gas in order to expel the BB down the barrel.
Despite its compactness, short inner barrel (66mm) and relatively low velocity, the LCP performs fantastically well with its fixed hop up system, using Marui's legendary hop bucking.
The LCP operates exceptionally quiet. It makes it a perfect gun for survival games (airsoft skirmishes) or even speed shooting games.
The internals are mostly metal for better longevity.
It adds weight to the replica for more satisfying handling.
The 10 rounds spare magazine is made out of diecast metal for better resistance to cold weather and better gas efficiency.
Fires at:

260fps
Weighs: 255g
Length: 131mm