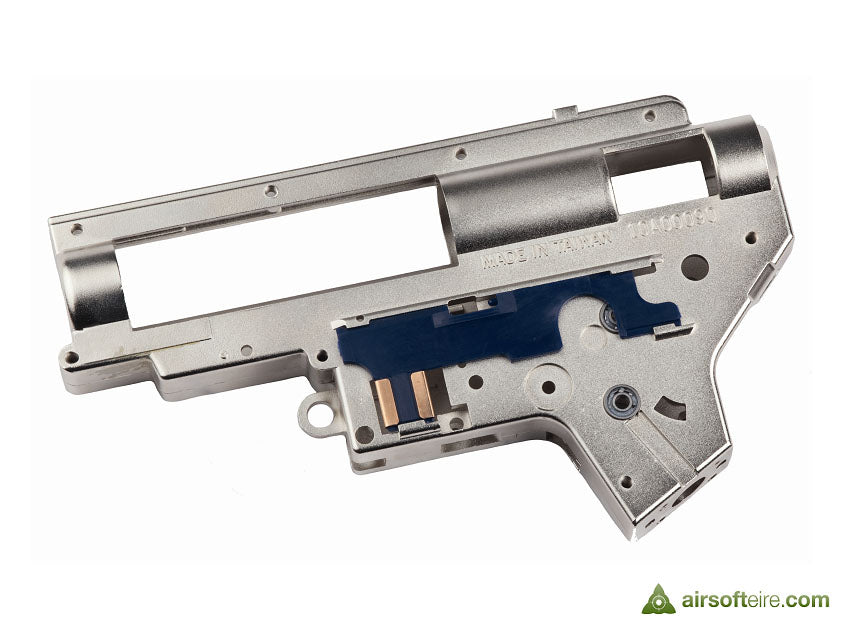 ULTIMATE Gearbox Casing - 8mm Bearings
This gearbox is cast with high strength materials and is suitable for all low, medium and high power setups.
The lining of the casing is surrounded with protruding taps that prevent the gearbox from twisting under stress.
Finished with an attractive chromium plating and silver finish, the casing has a low friction surface for maximum efficiency.
The gearbox comes with high performance pre-mounted 8mm Japanese made steel bearings and an ULTIMATE selector plate with a high quality plating.
Also includes high strength hex screws and washers.
Each gearbox features a unique serial number etched on its side.
This is a version 2 gearbox.
View our entire range of ULTIMATE parts here.