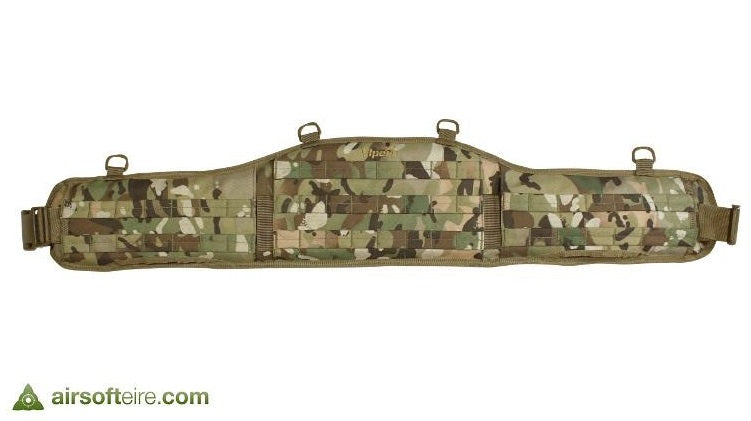 Viper Elite Waist Belt - VCAM
An incredibly comfortable way to carry lots of gear, battle belts are a must for for long and short skirmishes alike.
This MOLLE battle belt from Viper comes in V-CAM and is exceptionally well padded all the way round allowing for prolonged wear. 
This fully modular belt acts as a platform for the user to build and customize with MOLLE pouches.
Additional webbing attachment points are located on the top of the belt for attachment to your existing webbing if required.
Made using the padded Ventex system to enhance comfort for user
Large heavy duty buckle for a secure fit.
Size: Fits up to 30" - 52" waist.
Material: 600D Cordura.