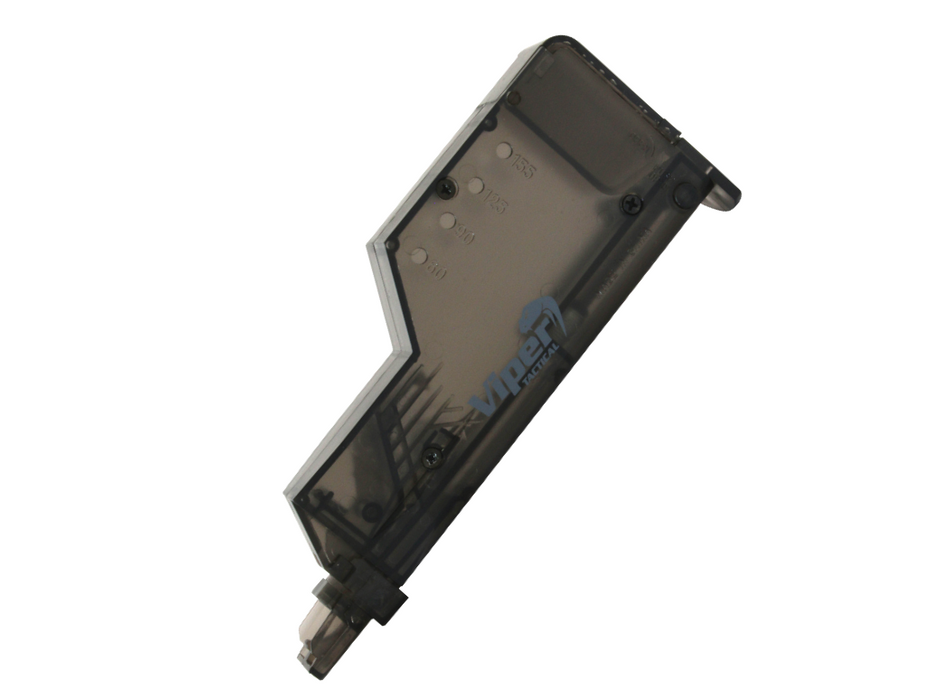 Viper Tactical BB Loader (150rds, Black)
Made from quality ABS plastic
Holds 150 rounds
Fits virtually all AEG magazines
Just pour in your BBs, align the loading nozzle to the magazine feed tube, then pump away with the thumb plunger to load BBs into the magazine quickly and easily.
A sturdy loader that feeds flawlessly.
Semi-transparent with black tint.
Comes with attachment that can help with loading pistol magazines.