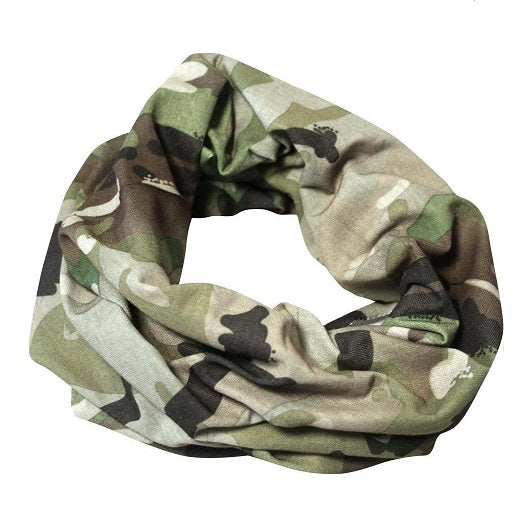 Viper Tactical Snood - VCAM
The Tactical snood from Viper can be used as a neck scarf, balaclava, lower face protector and a hat.

The snood is made from elasticated cotton which makes it very comfortable and versatile.

Great for keeping your neck warm on colder days.

The snood can also provide light protection to your neck and lower face.

VCAM in colour (multicam).