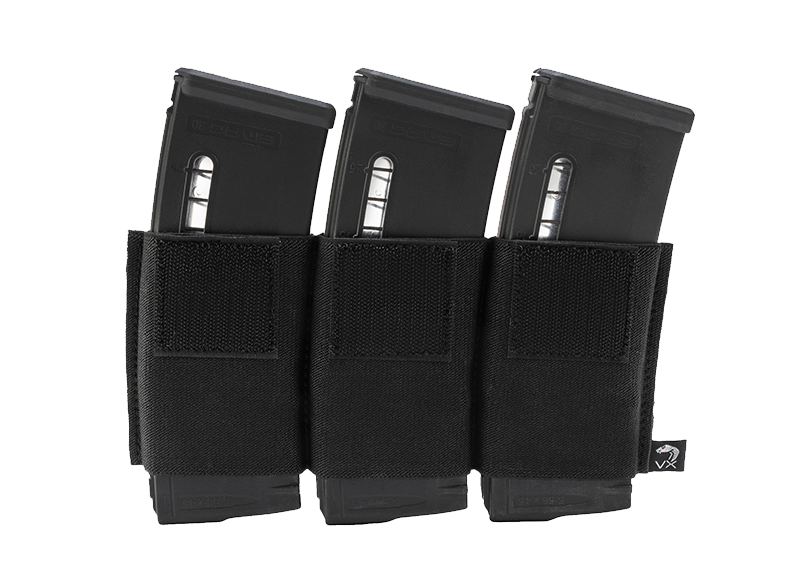 Viper VX Triple Rifle Magazine Sleeve - Black
This sleeve from Viper is perfect for rifle magazines such as M4 and some AK mags, keeping them secured and easily accessible.
Can hold 3 magazines.
The tight Elastic retention secures your mags and prevents them from falling out whilst running and bouncing around.
Velcro Hooks on the front and back for attaching to vests and rigs.
It is made from elastic with Velcro elements.
Compatible with Velcro loadouts.
Size (cm): 24 x 10 x 1.
Black in colour.