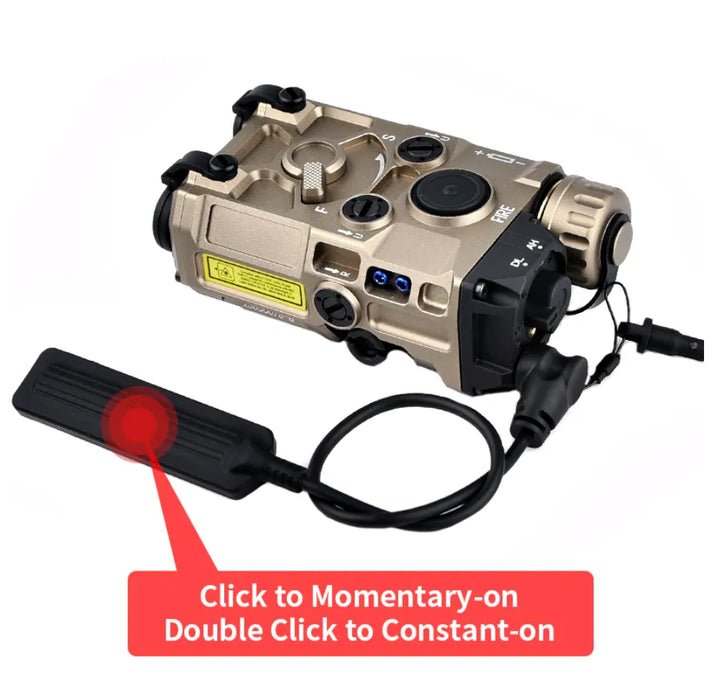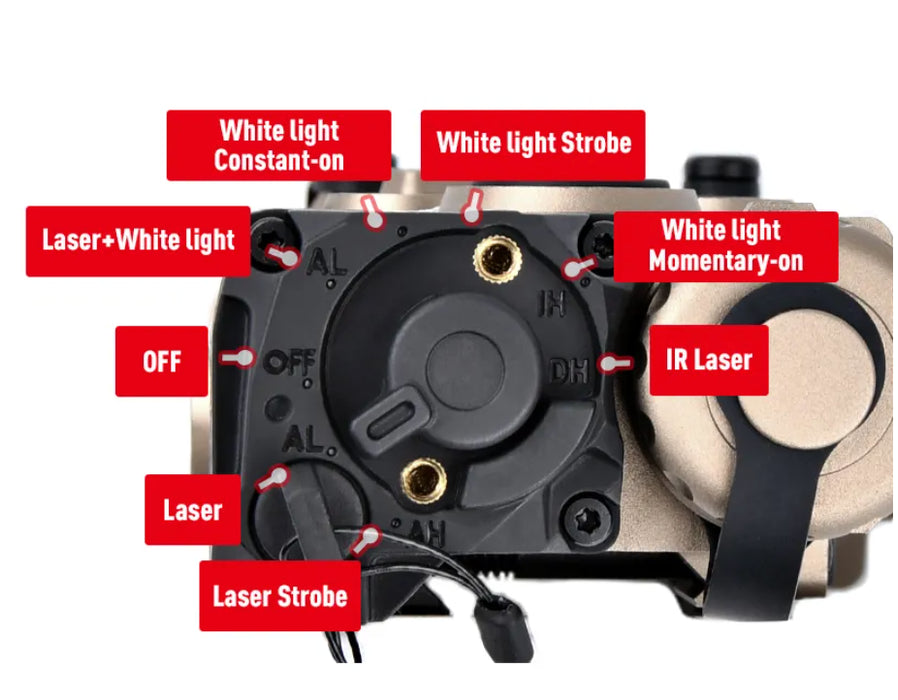 WADSN ET OGL Torch/ IR / Laser Module - Tan (Aluminium)
This laser aiming device from WADSN features a torch, laser and IR packaged in a compact polymer carry case.
The device features marked toggle modes to easily switch from one setting to another. 
Can be mounted to any 20mm rail with it's QD throw lever mount.
Visible red laser.
Switch on top of unit adjusts strength of torch / laser, F for full power S for lower power.
Green indicator light on rear of unit to indicate to user unit is powered on.
Comes with a remote wired switch which allows the user to activate the unit.
This is the Aluminium version,
Tan in colour.
Powered by a single CR123a (Not Included).
Disclaimer: This laser device is a replica and is not intended for any real Military or Law Enforcement use. Use of this device might be regulated or illegal in some states / countries; please check local laws regarding IR laser designators. This product is not a toy; improper use of infrared laser systems can cause serious eye injury and/or blindness. Purchaser assumes full responsibility when using this product.