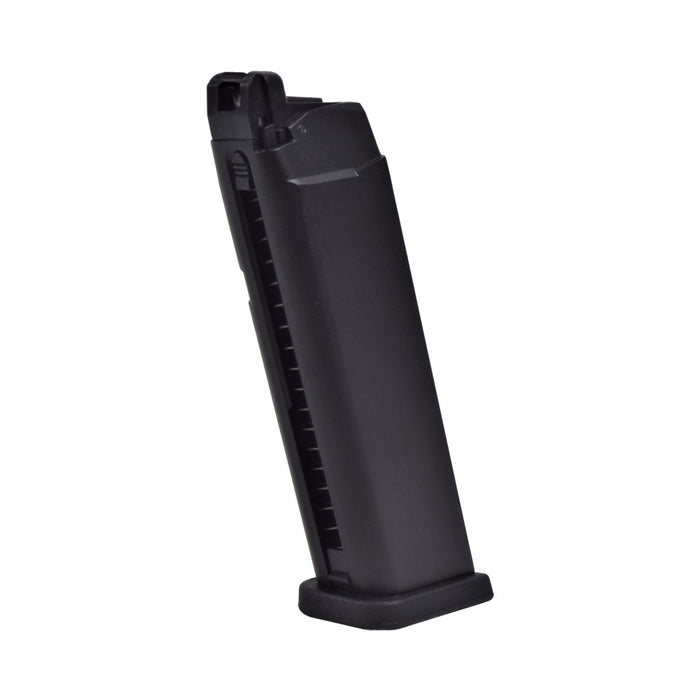 WE 25rd Magazine for G17/18 Series - CO2
This is WE's CO2 magazine for G series models.
Note: Not all WE G series pistols are CO2 compatible, a reinforced loading nozzle is required, otherwise the factory nozzle could split.
Standard 25 round capacity.

All-metal construction.
Double stack BB formation.
Black in colour with realistic markings.

CO2 is loaded through the base of the magazine. Steel baseplate.