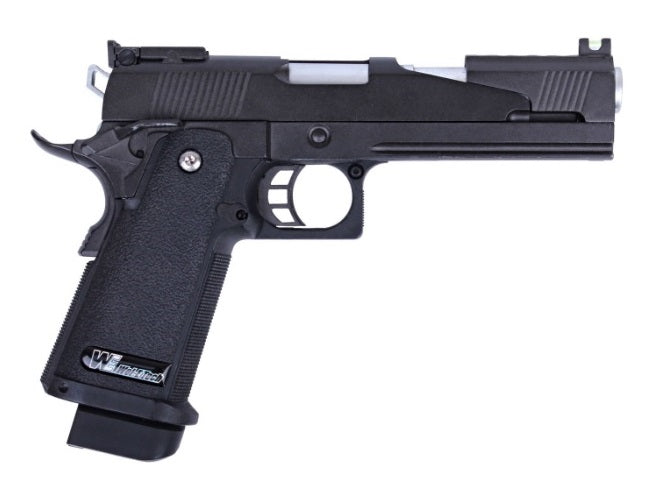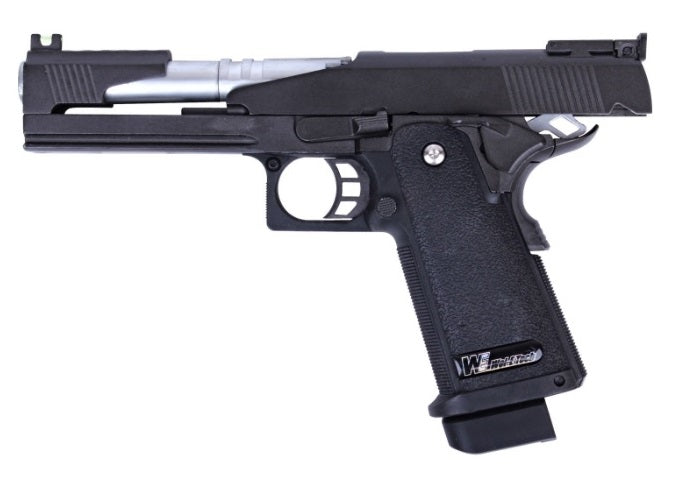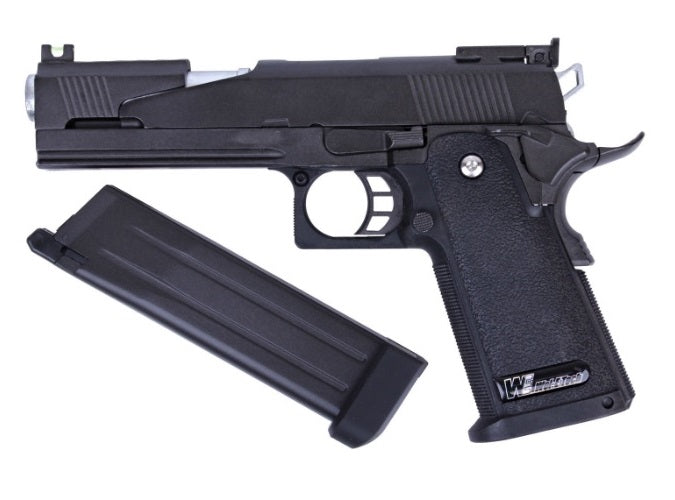 WE Hi Capa 5.1 Dragon Type A - Black (Full Metal)
Full metal construction, including both slide and frame.
Semi automatic blowback operation.
Half-slide design gives the Dragon a very unique look.
Working thumb safety and secondary grip safety.
Metal magazine holds 30 rounds.
Green gas is recommended for this full metal pistol. 
Adjustable hop-up mechanism.
Single action trigger.
Lower accessory rail.
Chrome barrel and guide rod
Unique skeletal hammer and trigger.
Nice heavy weight, feels solid in your hand.
Strong blowback with great metallic sound.
Fires at:

300.0fps
Weighs: 1100g
Length: 222.0mm