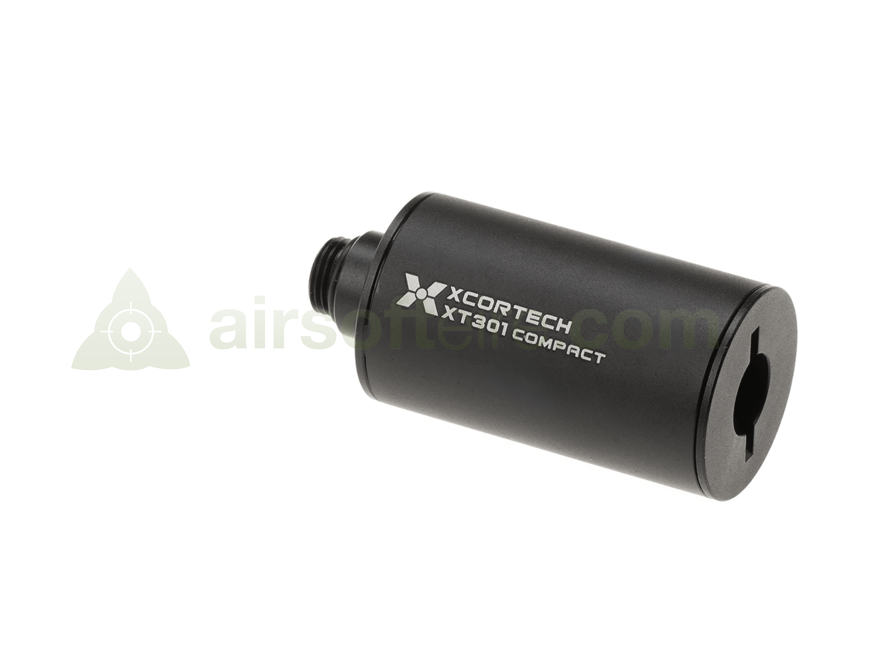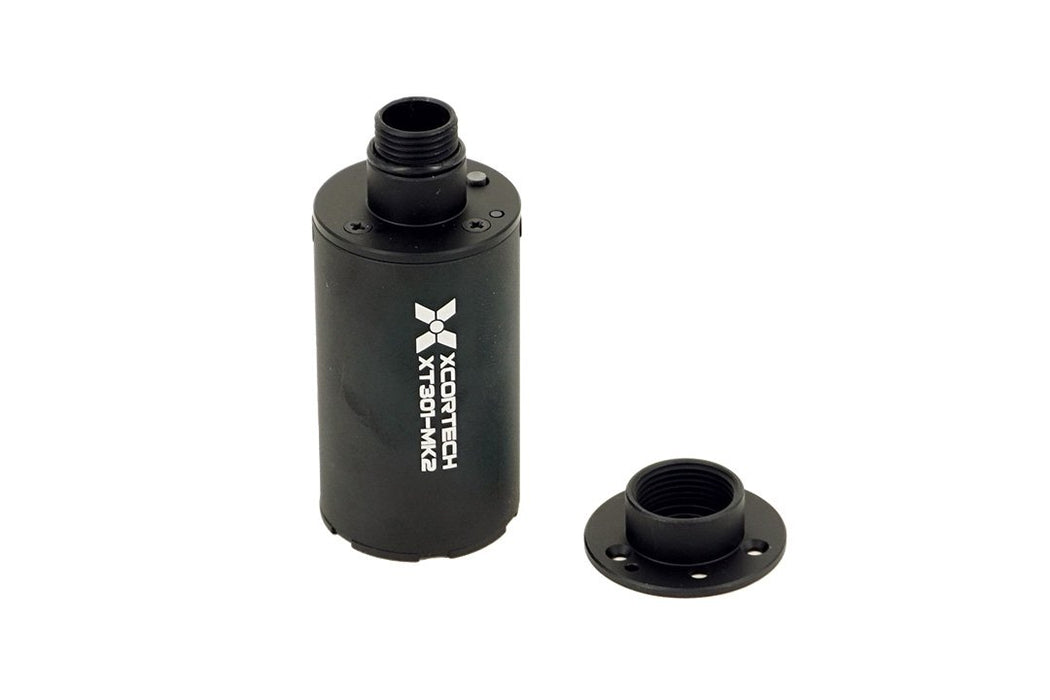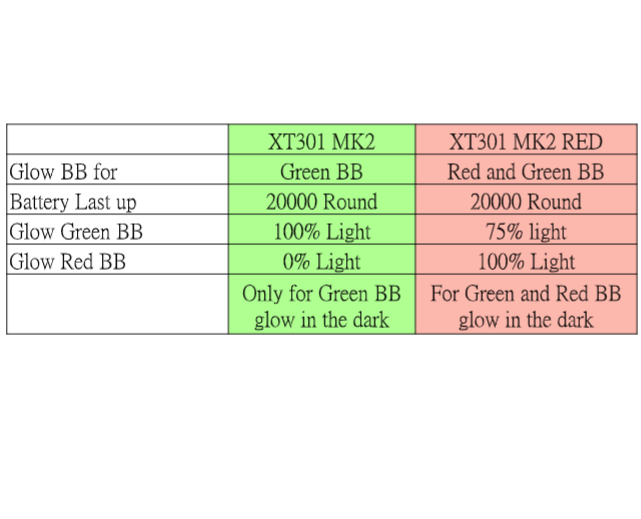 Xcortech XT301 Compact Tracer Unit MKll - Black - Red BBs
This is the new MKll version of the XT301, with interchangeable faceplates for inner, or outer threads. It also sports a new weatherproof finish internally.
View the table in the picture gallery for guidance on which model is best for you.
From the makers of the most popular airsoft consumer chronograph comes a brand new tracer unit which is unlike any other.
This is the smallest Tracer Unit on the market.
Ultra-compact design; less than 2.5" long and a little over 1" in diameter
High-power LED illuminators, 2 illuminators built in for optimal performance
Built-in motion sensor, On and Off power controlled automatically by the sensor
Can sustain 35 rounds per second
Built-in rechargeable lithium battery and USB charging port
Integrated battery level indicator; battery lasts up to 20,000 rounds!
Tracer unit fits in other Airsoft suppressor shells that fall within specifications
Length: 60mm (2.36") total length, 48mm shaft length.
Diameter: 28mm (1.09")
Threads: 11mm CCW (internal barrel attachment) and 14mm (external barrel attachment).
Material Aluminum
Battery: Built-in rechargeable lithium battery
Package Includes: Tracer Unit and two faceplate adapters.
Fits directly to most WE pistols with inner thread faceplate, and most 14mm AEG barrels with the 14mm faceplate.
Works best with

RED

 

tracer BBs.