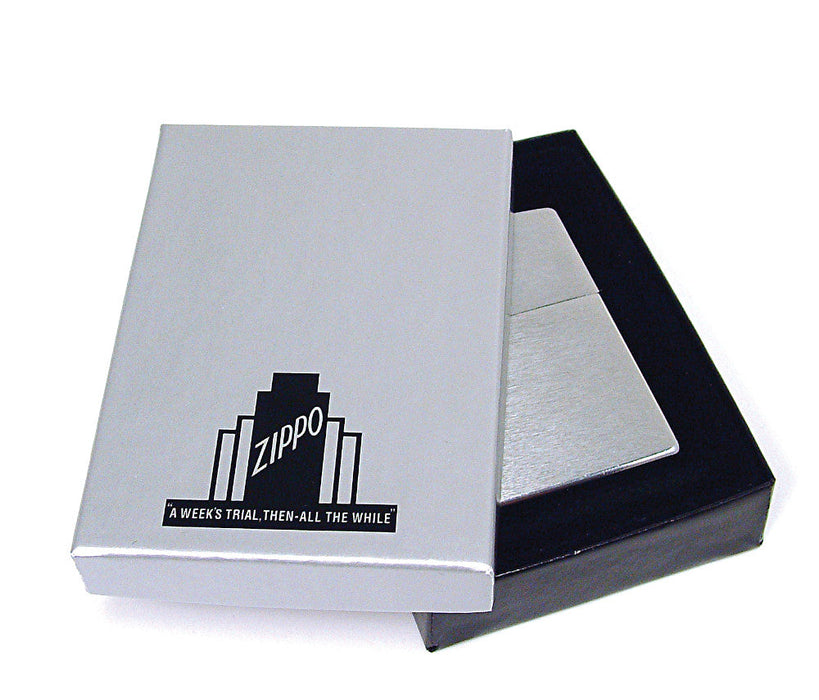 Zippo 1941 Replica Brushed Chrome Lighter - 60001169
Genuine Zippo windproof lighter with distinctive Zippo "click".
This brushed chrome replica lighter is a popular model.
The body has flat surfaces with sharper, less rounded edges where the front and back meet the sides. The lid and base are connected with a four barrel hinge. The interior is flatter, with squared edges where the front and back meet the side faces.
It is packed in a special Art Deco gift box.
Fill with Zippo lighter fuel for optimum performance.
All metal construction; windproof design works virtually anywhere
Refillable for a lifetime of use.
Made in USA.
Lifetime guarantee that "it works or we fix it free™".

Lighter comes unfilled.
Zippo PL 1941.
SKU 60001169.