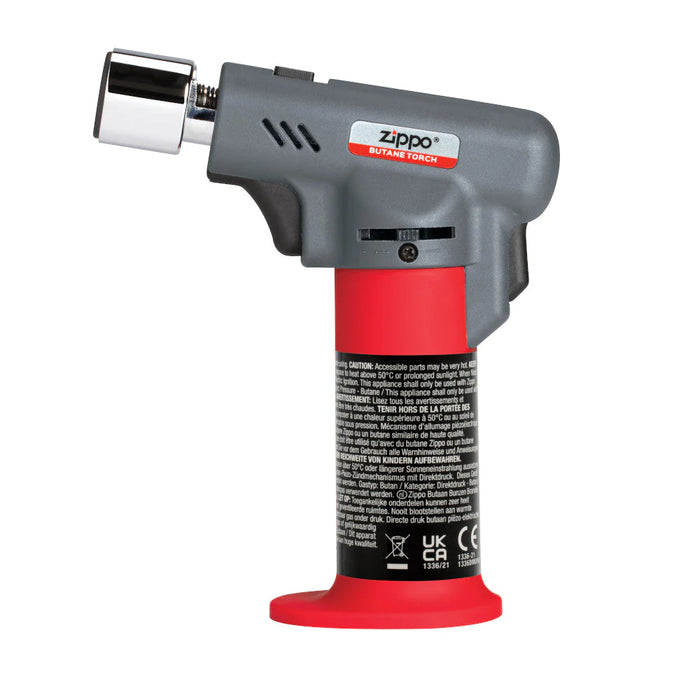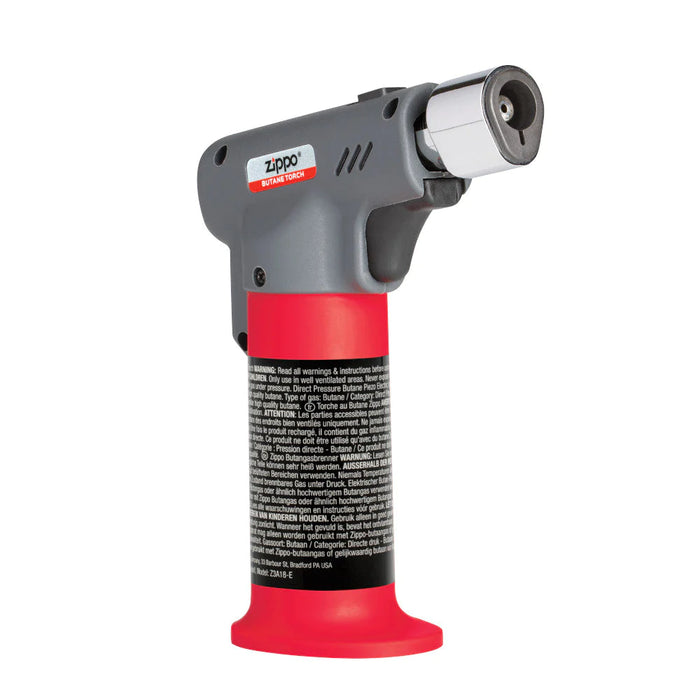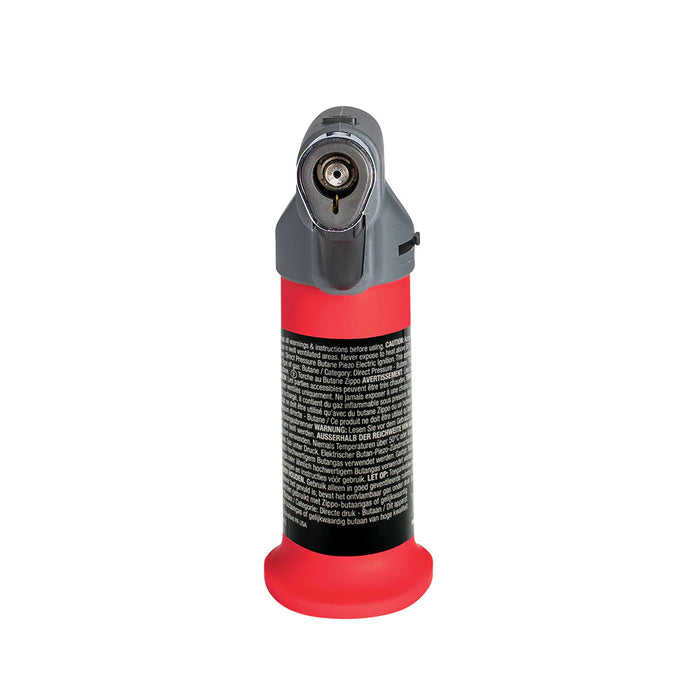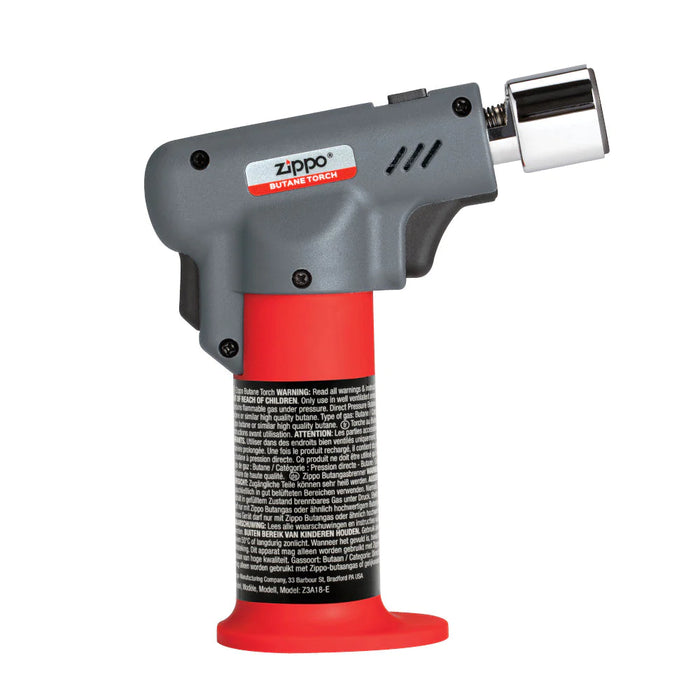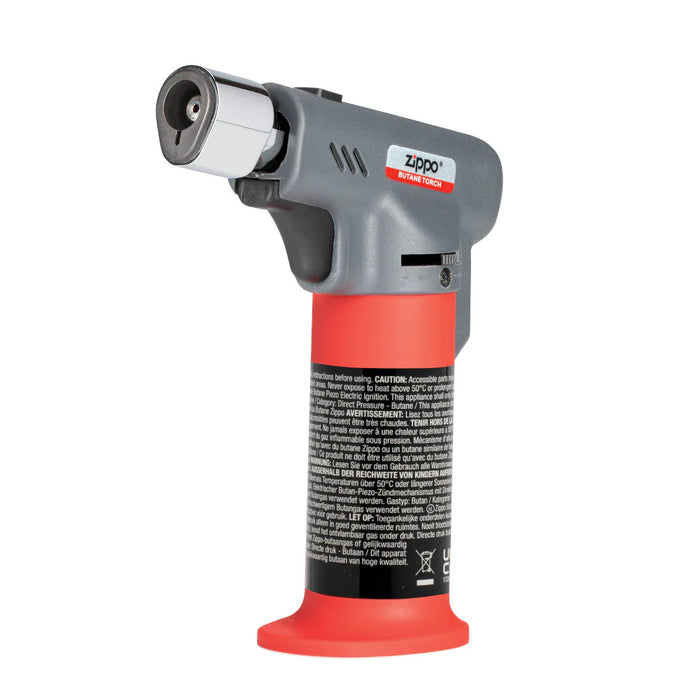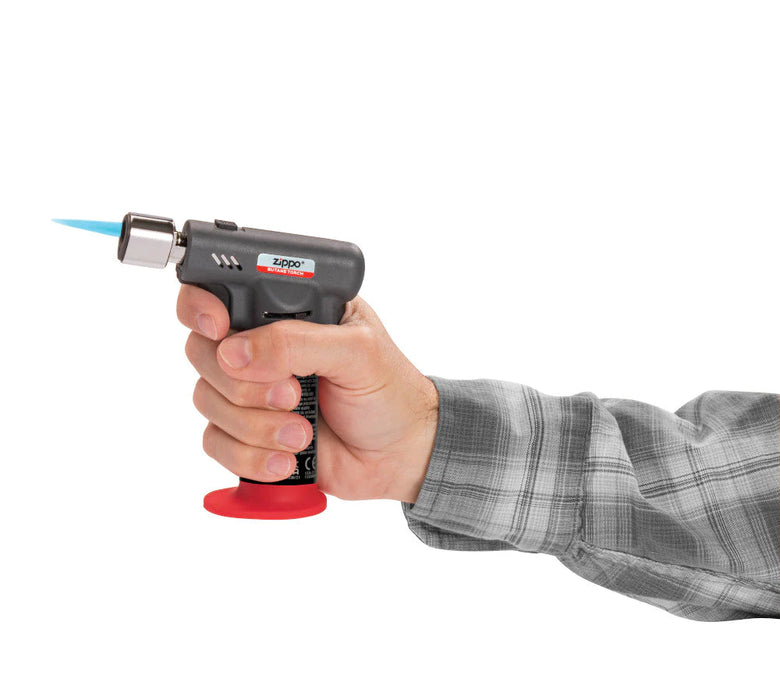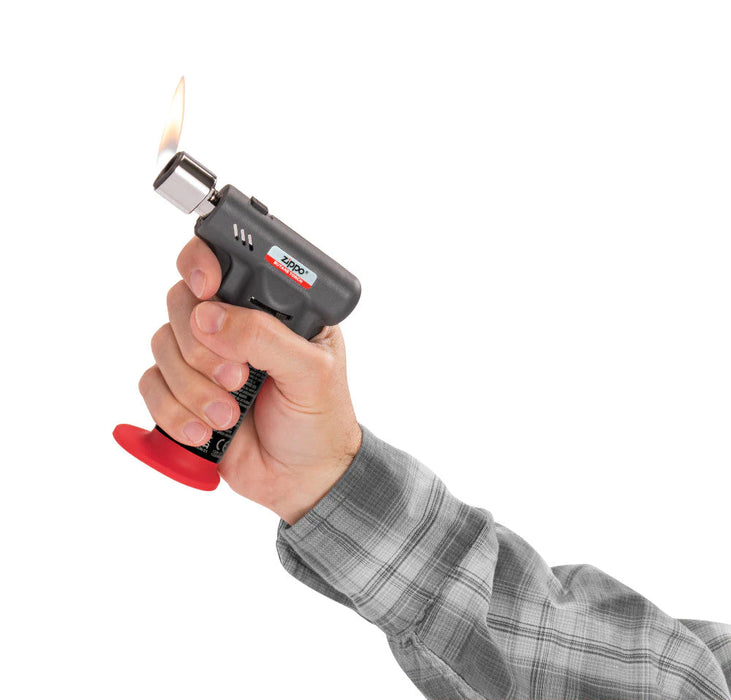 The Butane Torch delivers power and performance when you need it most.

This durable torch with patented ignition ignites with ease and burns strong with an adjustable soft yellow or blue flame.

Ideal for lighting, soldering, heating, melting and thawing.

Fill with Zippo butane gas for optimum performance.

For Hobby and household use.

FEATURES


Variable soft yellow or blue flame torch.
Adjustable flame size.
Heats up to 2,400°F/1,300°C
Patent-pending child-resistant palm lock ignition.
Butane refillable.


BENEFITS


Child-resistant palm lock ignition helps children from activating ignition.
Provides extra flame height for any situation.
Provides high-precision heat flame.
Reusable for long-lasting use.
Note: This torch comes unfilled.