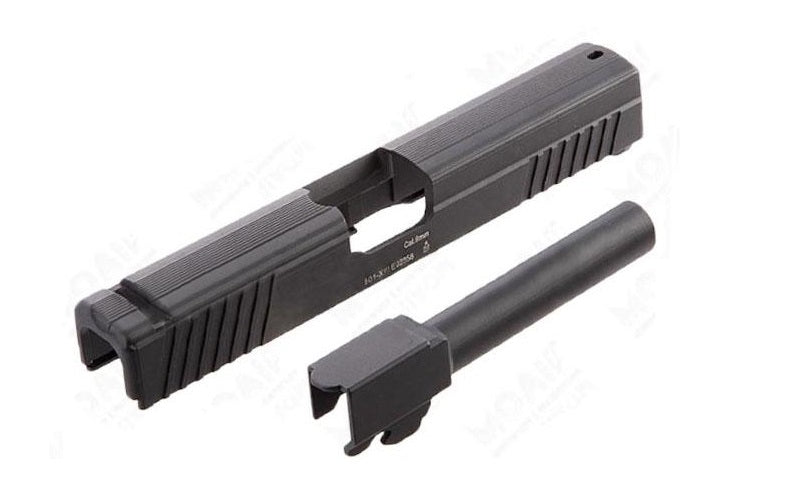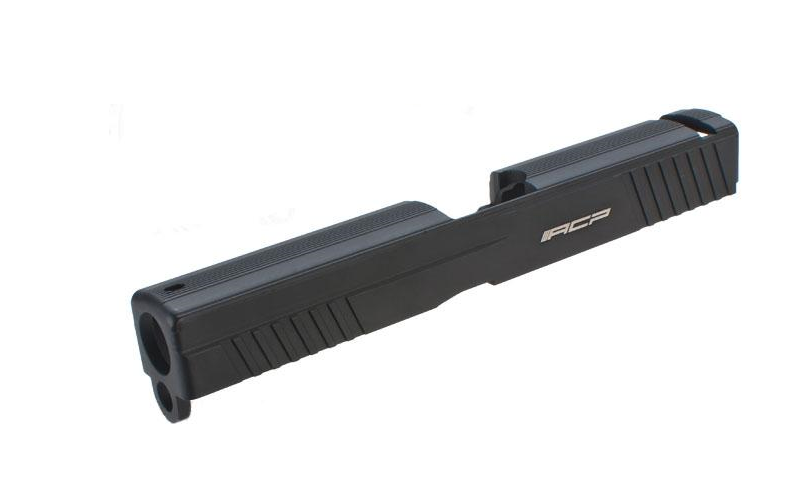 APS Metal Slide & Barrel Kit - Marui G17
A great value metal barrel and slide kit from APS.
Made for the APS ACP601 pistol, it is also compatible with the Tokyo Marui Glock 17.
A small bit of filing on the front of the Marui blowback unit may be required for a proper fit.
Matt black finish.