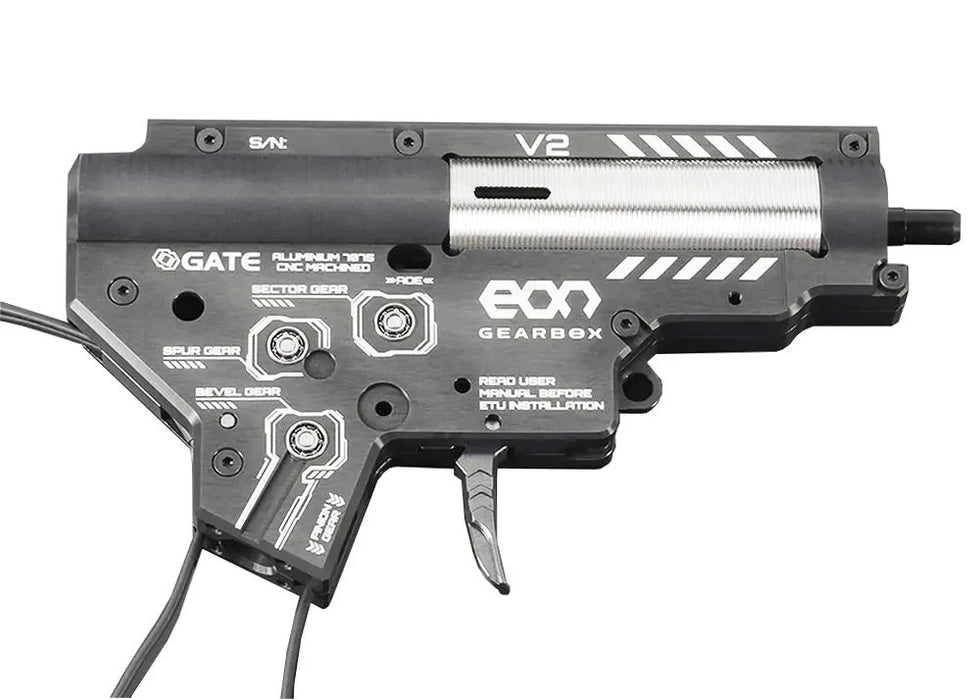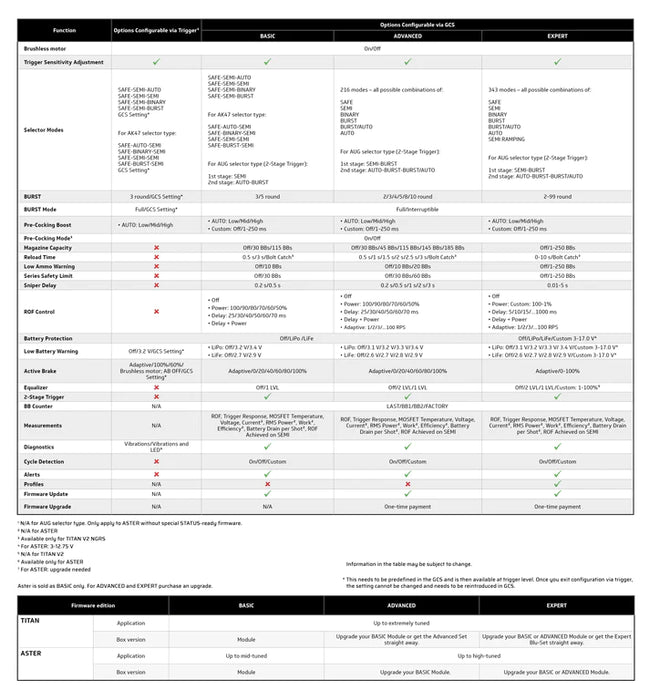 Gate EON Complete V2 Gearbox with TITAN II Bluetooth Expert Module - Rear Wired
EON Complete V2 Gearbox with TITAN II Bluetooth® includes top-notch internal components.
GATE analyzed and gathered the most advanced technologies available for AEGs and constructed the top-class gearbox, with no savings on parts. Instead of thinking about tuning, now you can obtain at a fair price a ready-to-use, complete gearbox with warranty.
Over a million of shots fired to build the best and most reliable hi-end gearbox.
Features:
The build of best performance ensures insane trigger reaction and reliability

Preinstalled newest TITAN II Bluetooth® ETU gives you an extremely innovative advantage

Hi-end tuning parts, like GATE EON CNC Gearbox, EON Pneumatics set

First in the market Bluetooth® communication straight out of the box

Free access to GCS app lets you customize your replica settings live

Full support for brushless motors

2-year limited warranty (we run extreme tests of hundreds of thousands shots)
Plug & Play straight out of the box - easy installation
Gearbox should produce 350 fps with the included spring. For the Irish market, a lower power spring will need to be installed before it can be used at any airsoft site.
Parts List:
GATE EON V2 Gearbox (Titanium, 

Colour may vary slightly depending on batch)



TITAN II Bluetooth® for V2 gearbox

Nova Trigger
SSG gear set 13:1 (for 350 fps)

Reinforced CNC Piston with full steel tooth rack

EON Protector Cylinder Head

EON High speed Piston Head

CNC POM sealed nozzle - 21.25mm

Polished stainless steel cylinder

EON Tappet Plate

Reinforced anti-reversal latch
Reinforced and low-friction 8mm bearings